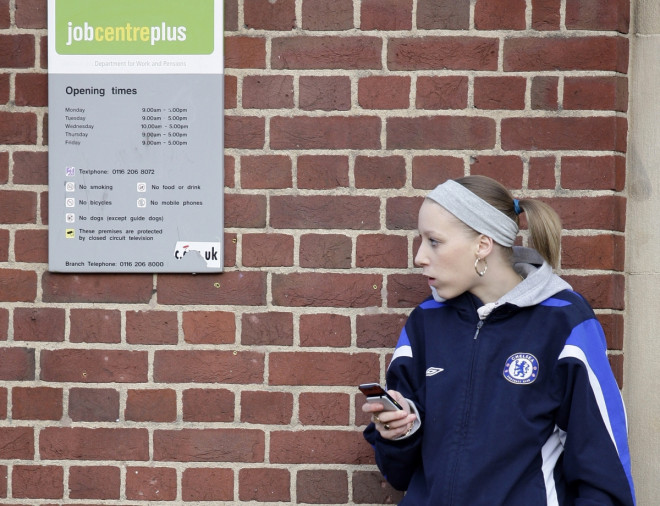 The UK government has come under fire from the Public and Commercial Services Union after more than 3,800 attacks occurred on JobCentre Plus staff across London in 2013.
The figures, which were obtained by IBTimes UK under the Freedom of Information Act, revealed that the total number of reported physical and verbal attacks on JobCentre staff in the capital only fell by 26 from 2012 – when there were 3,880 separate cases of abuse.
The data also showed that the total number of attacks on workers increased to 1,124 in East London (from 1,091 in 2012 and 685 in 2011) and rose to 1,289 in South London (from 1,237 in 2012 and 905 in 2011).
In particular, verbal face-to-face threats hit 912 last year, up from 908 in 2012 and 548 in 2011.
"Alongside a wider assault on public services and those who provide them, the government has engaged in and encouraged the most disgraceful campaign of vilification against the sick, disabled and unemployed in a bid to justify cutting the benefits to which they are entitled," Mark Serwotka, the general secretary of the PCS told IBTimes UK.
He added: "It is shocking but unsurprising that JobCentre staff are facing increased threats and abuse in the wake of this. No one goes into the employment service to be in conflict with claimants, and ministers must bear full responsibility and blame."
London's unemployment rate hit 8.5% in the three months to December, according to official figures.
The Office for National Statistics (ONS) said over the same period the national jobless rate was 7.4%.
The research body also revealed that the region had a Jobseeker's Allowance claimant count rate of 3.4% at the end of last year.
A spokesperson for the Department for Work and Pensions (DWP) said: "[The ministry] takes all incidents against staff in our office very seriously indeed.
"It upgraded its reporting systems in September 2011 so that incidents were more accurately recorded. The figures provided reflect that improvement."