London man jailed for 'Jo Cox' threat to Conservative MP Anna Soubry
John Wombell made the threat just weeks after Jo Cox was shot and stabbed to death.
A man who called an MP's office and said she was "going to get it like Jo Cox" has been jailed for eight weeks.
John Wombell, 58, made the threatening suggestion when he called the office of Conservative MP Anna Soubry on 30 November 2016.
The call came shortly after the murder of Labour MP Jo Cox, who was shot and stabbed by Thomas Mair in June of the same year.
Wombell, of Hillingdon, London, was tracked down by police and arrested on 8 February, 2017.
He appeared at Westminster Magistrates' Court on Monday (24 April) where he pleaded guilty to sending a message that was grossly offensive or of an indecent, obscene or menacing nature contrary to section 127 of the Communications Act 2003.
In addition to his eight-week sentence, Wombell was also issued with a restraining order.
Following the hearing, Soubry tweeted to thank London Metropolitan Police and Nottinghamshire Police for their investigations.
She added that the prison sentence sends a "strong message [that the] courts won't tolerate malicious calls".
In the same week that Soubry's staff received the call, the Broxtowe MP, a vocal Remain supporter, received a tweet stating that someone should "Jo Cox" her.
A 25-year-old was arrested on 2 December, 2016, but was later released on bail.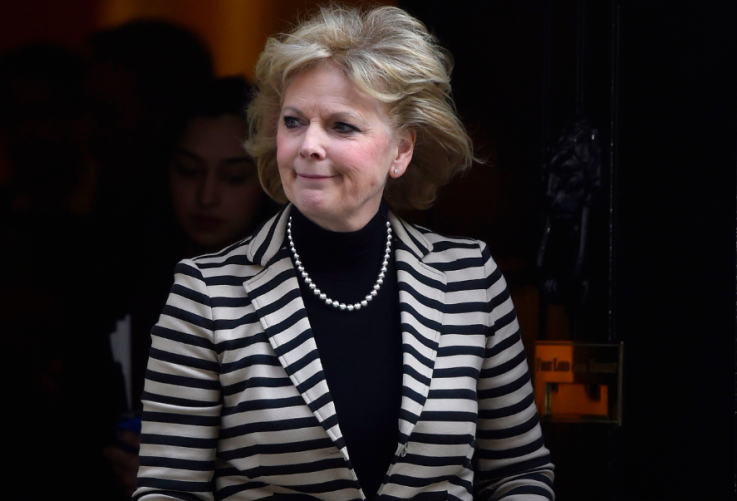 Conservative and Broxtowe MP Anna Soubry.
Reuters
Speaking at the time of the two threats, Soubry expressed her shock at how such language was deemed tolerable by some members of society.
"It's almost as if Jo was never murdered," Soubry told the BBC.
"It's surreal actually, that that terrible and dreadful event has almost been erased and we've gone back to the language, we've gone back to the way of doing politics which we all promised we wouldn't after Jo was murdered.
"The abuse on Twitter has gone back up again from almost all sides – from both the left and the extreme right – and it all needs to stop."
Brendan Cox, Jo's widowed husband, has organised an event, titled the Great Get Together, to commemorate the legacy of his wife. It will take place over 17 and 18 June, marking the one-year anniversary of her death.