London Mayor Sadiq Khan Aims To Be 'Pro-Business' With New Investment Announcement for UK SMEs
London Mayor Sadiq Khan has launched a first phase of business funding worth £62 million to help UK SMEs in and around London to scale up, creating more jobs in the region.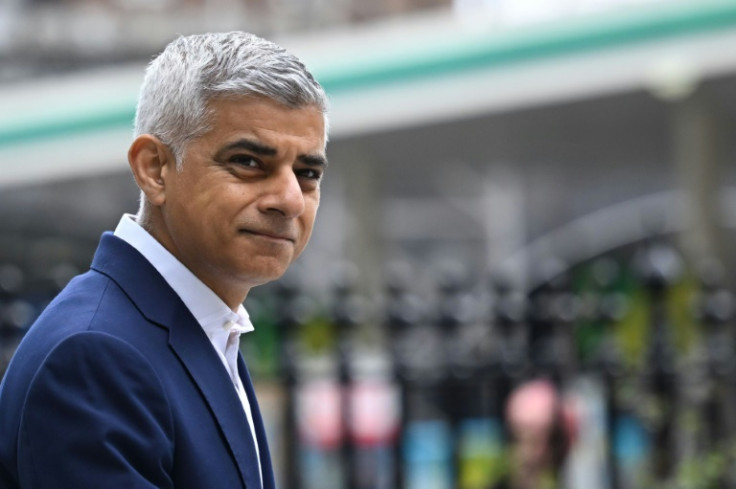 London Mayor Sadiq Khan announced new investment to sustain economic growth in London boroughs by helping UK SMEs.
The Mayor has invested £62 million into 28 local projects and allotted funding to London & Partners and the boroughs in London. This measure will support UK SMEs in the capital and help create jobs in the region.
The primary agenda behind this £62 million funding is to restore the sense of local pride by focusing on businesses in London, boosting their productivity and encouraging them to grow. This will increase job opportunities in London and ease the unemployment issue.
London Mayor Sadiq Khan explained that this is just the beginning, another £38.1 million in funding for local communities will be allotted by next year. This is to help young Londoners get the necessary training and education for employment.
This investment is set to generate over 4,500 jobs in various sectors in London and the adjoining areas.
The 28 local projects funded by the Mayor of London include:
The London Business Partnership offers advice on leases, business rates and energy costs by giving people free training.
The Selby Centre is a community learning and business centre in North East London that helps equip unemployed and disadvantaged Londers for the workplace
Amplify Venture which supports UK SMEs run by women, black people and other ethnic minorities to scale businesses. They have supported 129 UK SMEs this way, creating 50 jobs.
The Southwark Climate Collective supports decarbonisation efforts by diversity-led startups aiming to fulfil the net zero targets of London. It also supports the Just Transition programme.
The Game Changer programme of Film London seeks to help founders and SMEs of different backgrounds in the video games sector to be investment-ready through a range of mentorship programs, workshops and introductions to potential investors.
A part of the first round of funding has been allocated to London & Partners, the agency entrusted with the capital's business growth as it championed Sadiq Khan's pet project Let's Do London tourism campaign which was massively successful.
With the help of London & Partners, the Mayor was able to create a single point entry for small start-ups across London which helped UK SMEs to trade internationally.
The new £62 million funding initiated by the Mayor also seeks to support council projects along the London boroughs like Bexley where business support guidance is being given via webinars and face-to-face meetings. The Bexley Council is also helping UK SMEs with match funding courses to train and equip their staff. They have started a start-up support programme to help UK businesses develop and grow.
Supporting UK SMEs tackle the post-Brexit cost-of-living crisis
Speaking about the new investments, London Mayor Sadiq Khan said that he is committed to being "London's most pro-business Mayor ever" and that's why he is allocating funds to help local UK businesses at "the heart of communities across the capital".
"Businesses have faced significant challenges as they recover from the cumulative effects of the pandemic, Brexit and the cost-of-living crisis and it is vital that we offer them as much support as possible to navigate these challenges," said Sadiq Khan.
The London Mayor said he wanted London to be the "best place in the world to do business" and supporting the local economy is essential to build "a fairer, more prosperous London for everyone".
This comes at a time when the UK government has launched a review of UK regulators to reduce post-Brexit hurdles of doing business and root out bad practices that are affecting UK SMEs.
One of the receivers of the grant, the Startup Discovery School co-founder Mandy Nyarko MBE, said: "We are incredibly pleased to be awarded a grant by the UK Shared Prosperity Fund to tackle issues at the intersection of both environmental and social sustainability challenges."
"Our project will focus on accelerating London boroughs towards their net zero targets whilst ensuring we're bringing all residents, particularly the most underrepresented on the journey which creates a true just transition," said Nyarko.
The Development Manager of the Selby Trust, Jack Skinner said that the funding will help them support local businesses that work for the development of the area by harnessing new resources and developing vital skills.
"Together we are becoming more resilient, and together we are having an even greater impact. With our partners Kingston University and Locality UK, our first workshops start in December and will be focussed on using new AI tools to do more with the time and resources a small business has available," Skinner added.
© Copyright IBTimes 2023. All rights reserved.