London McDonald's Apologises For Teenager Ban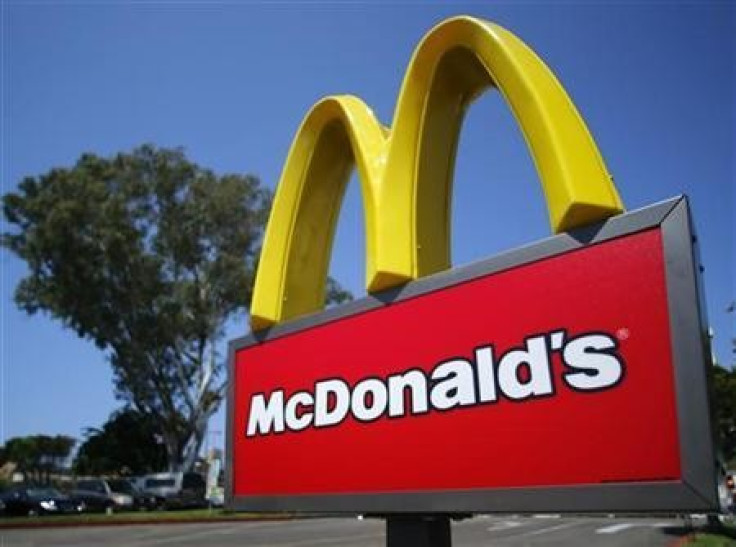 Managers at a McDonald's restaurant in Sidcup, south east London, have been forced to abandon their attempts to ban teenagers at night.
They placed a misspelt sign outside the restaurant that announced: "No youths will be severd [sic] after 7pm."
As a result, teenagers began to protest outside the building shortly before the ban was due to take place. Many turned to Twitter to vent their frustration, saying they had "banned all the youths" and "good luck".
The protests forced the management to back down and issue an apology.
SIDCUP: "NO YOUTHS" sign seen at MacDonald's in Sidcup. Outrageous! And so's their spelling! pic.twitter.com/lcw4MBHxNN

— Kent 999s (@Kent_999s) January 7, 2014
A spokeswoman for McDonald's confirmed teenagers were allowed to eat in the branch.
"I can confirm that there is no age restriction policy in place at the McDonald's restaurant on Sidcup High Street.
"On Saturday evening, the restaurant experienced problems with a group of individuals causing sustained disruption to the restaurant, affecting fellow customers and employees.
"As a result the restaurant management took urgent steps to try and prevent repeat anti-social behaviour."
She also pointed out the spelling mistake on the sign, adding: "The wording of the initial signage displayed in the restaurant was incorrect and we apologise for any confusion caused. McDonald's is a family-friendly restaurant that welcomes everyone through its doors."
Police stated they were called to an incident of anti-social behaviour on Saturday at the restaurant.
© Copyright IBTimes 2023. All rights reserved.