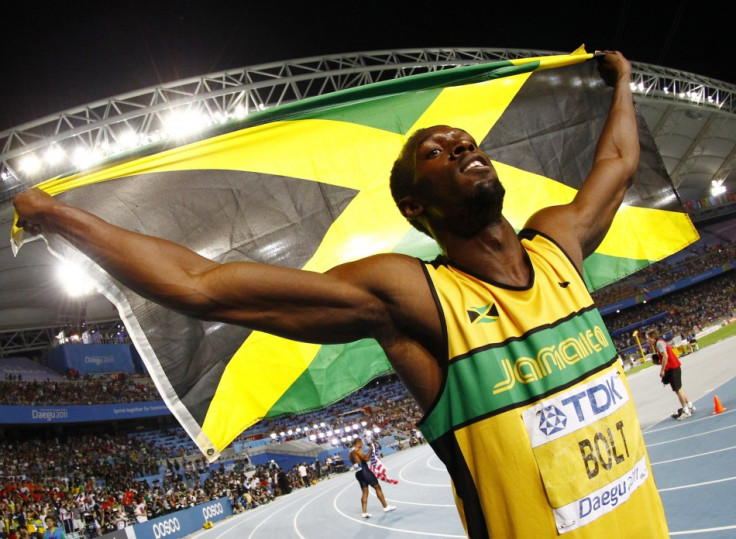 Former Olympic champion Michael Johnson has questioned Usain Bolt's bid to win four gold medals at the 2012 London Olympics.
The Jamaican sprinter says he will run the 4x400m relay for the first time, as well as defending his 100m, 200m and 4x100m relay titles in the London games.
Bolt would become the first man to win four gold medals in track and field since Carl Lewis in 1984 if he pulls off the clean sweep, but Johnson has cast doubt on the 25-year-old's plans.
"You can't train for the 400 [as well], it would be an absolute distraction and the training wouldn't work," Johnson told BBC Radio 5 live.
"I think he could be the world-record holder at 400 metres but he's said that he has no interest in training for it, which I can understand - it's a difficult race to train for.
"I see no reason why he shouldn't be able to repeat as an Olympic gold medallist in the 100m, 200m and the 4x100m, but the 4x400m is going to be tough."
This week, Bolt was named Athlete of the Year by the IAAF and Johnson believes the Jamaican team could usurp the United States in the 4x400m if Bolt decides to run.
"Without him the Jamaican team certainly doesn't have enough 400m runners to beat the United States. They could beat the US possibly with him on the team if he was training for the 400m, but he can't just step onto the track and run a 44 or a 43-second split just off 100 and 200m training.
"I don't see that happening. I don't see the Jamaican coaching staff putting him on the 4x400m relay unproven. That means he's got to go out there and run some 400s during the season, in order to prove that he should be on that relay."