Rebecca Adlington Sets Up Nail-Biting Final In 800m Freestyle
Rebecca Adlington has set up a nail-biting final for the 800m freestyle, with the Brit qualifying easily in her heat with a time of 8:21:78.
Adlington was convincing in her heat, but is just 0.11 seconds faster than rival and close friend Lotte Friis, who also easily took out her own race in the lead up to the final on Friday.
The 23 year old said that she looked forward to competing agains Friis, telling reporters after the race: "Lotte and me are friends and we have been racing against each other since we were in the European juniors. It has always been us two."
After an unlucky heat in the 400m freestyle, Adlington had to contend with a tough lane in the final. And the star, who is now just favourite to win tomorrow, said she wasn't taking any chances this time around, whether the swim was a final or not.
"After what happened in the 400m I had to make sure," she said. "I was ahead in my heat but then it was close for the final so I didn't want to take any chances at all. I gave it all I've got. The noise of the crowd was great.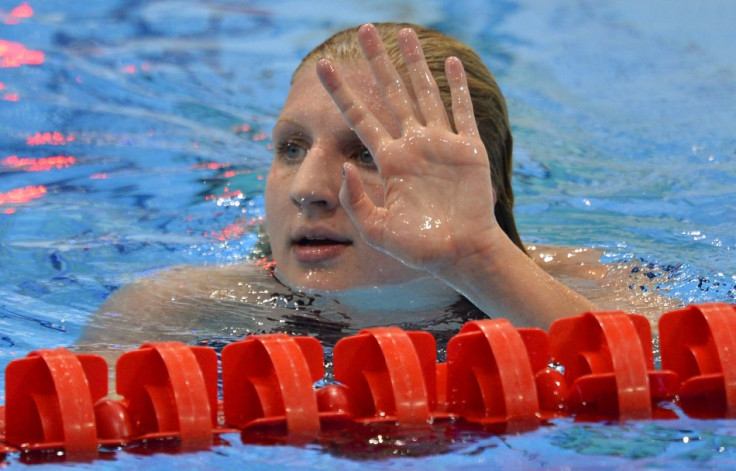 "I'm pleased with that, I didn't know what time it was going to be at all.
"I put my head down and went for it, especially after the 400-metre heat where I just scraped in, I really went for it today. It will be a battle tomorrow but hopefully we'll see what I can do."
Meanwhile, Elizabeth Simmonds and Stephanie Proud both progressed to Thursday night's 200 metre backstroke semi-final.
Simmonds finished in a time of 2:10.37, while Proud finished in 2:10:01.
Simmonds wasn't completely pleased with her race, telling reporters: "It wasn't the best race I've done, but it was all about getting a swim under my belt and making it to the semi tonight. I'm pleased to have made it back and hopefully I'll improve on that tonight."
© Copyright IBTimes 2023. All rights reserved.