As the lighting of the Olympic cauldron and the Olympics opening ceremony on Friday in London will mark the beginning of the Summer Olympics 2012, IBTimes UK brings eight amazing facts you did not know about Olympic Games.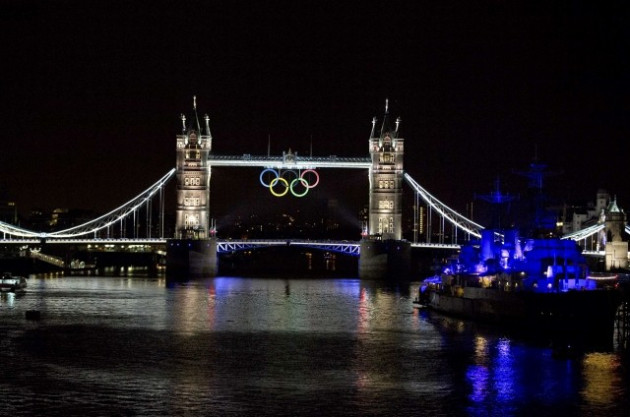 1. Olympic Games are thought to have originated from Ancient Greece when several competitions were held among various kingdoms. However, the actual origin of Olympics is still a mystery. The most popular legend has it that Heracles, a hero of Greek and Roman mythology, first called the ancient Greek games Olympic and started the custom of holding them over a period of four years, known as Olympiad. Heracles, a son of the god Zeus, was one of the most famous heroes of ancient Greece, the strongest man in the world and a symbol of power, courage and superhuman strength.
2. Olympic Games in ancient Greece acted as peace buffers as it was during the games that participating cities would put their feuds, disputes or wars on hold until the games were over.
3. Athletes in the ancient games competed in the nude. In fact, the word "gymnasium" is derived from the Greek word "gymnos," which means nude.
4. The ancient Olympic Games were first held in Olympia beginning in the eighth century BC (BC 776) until fourth century AD (394 AD) to honor the god Zeus.
5. Remains of ancient stadium and other sports architecture erected for the Olympic Games today form a part of the archaeological site of Olympia, in a valley in the Peloponnesus. The site was inscribed on Unesco's World Heritage List in 1989.
6 The first modern Olympics were held in Athens, Greece, in 1896 with 14 participating countries, followed by 24 countries in the second Olympiad in Paris in 1900. Summer and Winter Olympic Games have been held separately since 1992, every two years, to promote summer and winter sports, respectively.
7. So few people watched the 1900 Olympics in Paris that the participants outnumbered the spectators.
8. London was the site of the first-ever Olympics opening ceremony in 1908.
9. The colors of the Olympic rings were selected because at least one of them adorned each national flag in the world
10. Only one participant has been allowed to avoid a gender test -- Princess Anne, the daughter of the UK's Queen Elizabeth II, who competed in equestrian events at the Montreal games in 1976.
11.The last Olympic medals to be fashioned entirely out of gold were awarded in Stockholm in 1912.
12: Only one country has won a gold medal at every single summer Olympics -- Great Britain.