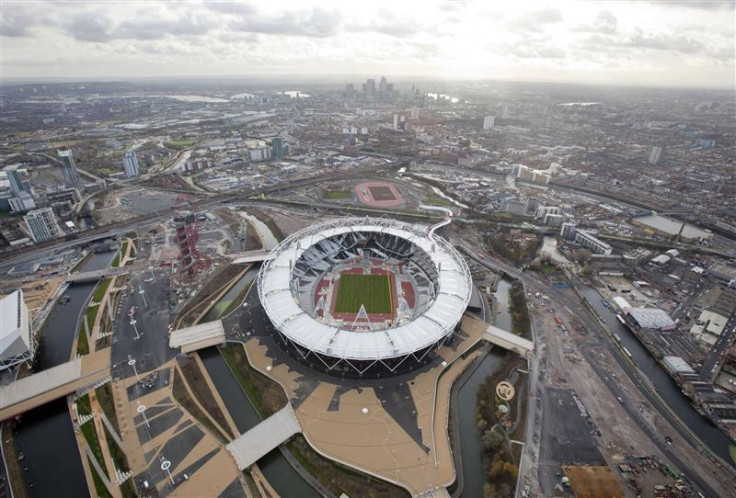 A cyclist was killed in Hackney Wick, East London on the evening of 1 August, after being hit by an official Games bus carrying media from the Olympic Park.
The victim, believed to be a man in his late twenties or early thirties, was dragged under the double-decker bus at the junction of Ruckholt Road and East Cross Road at approximately 7:40pm. He was pronounced dead at the scene.
The driver of the bus, a man in his 60s, was arrested on suspicion of causing death by reckless driving. The Metropolitan Police's Traffic Investigation Unit is probing the accident.
Police and air ambulance services were rushed to the scene after the collision, but could do nothing to save the victim.
The accident happened close to the Olympic hockey centre, velodrome and Paralympic tennis arena.
"We can confirm that a cyclist tragically died as a result of a collision with a bus carrying media from the Olympic Park this evening," said a London Olympics spokesman.
"The police are investigating the accident and our thoughts are with the cyclist's family."
Britain's Olympic gold medal-winning cyclist Bradley Wiggins, who had won the men's time trial just hours earlier, reacted to the accident by saying that helmets should be made compulsory.
"It's dangerous and London is a busy city [with] a lot of traffic. I think we have to help ourselves sometimes," he said at a news conference shortly after the incident.
"There's got to be laws that protect both parties. Things like legalising helmets, making them the law. They [cyclists] shouldn't be riding along with phones and iPods on, shouldn't be riding without lights," he added.
Bus services from the Media Transport Mall's multi-storey car park were halted following the accident. However, shuttle services inside the Olympic Park remained operational.