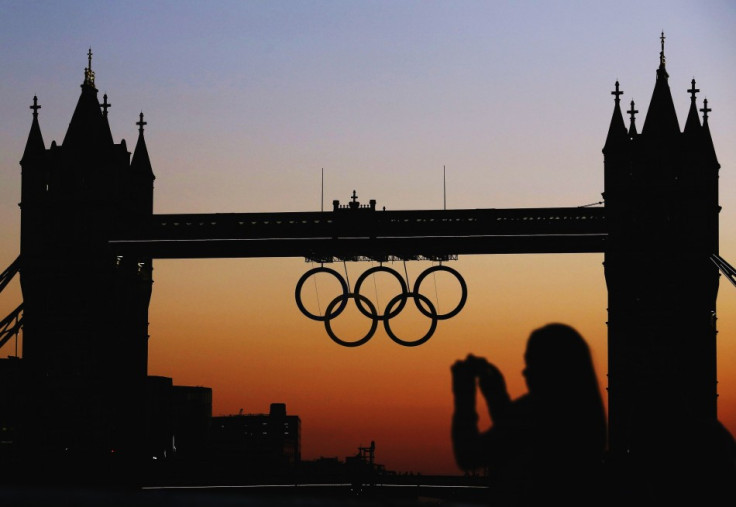 The ugly side of the Olympic Games simply refuses to go away. After Albanian weightlifter Hysen Pulaku, Moroccan runner Mariem Alaoui Selsouli and Uzbek gymnast Luiza Galiulina, the anti-doping laws have claimed Russian track cyclist Victoria Baranova.
Baranova, 22, is the number two ranked sprinter and Keirin cyclist in the world. However, following confirmation that she failed a pre-Olympic drug test - she tested positive for testosterone on 24 July in Belarus - the Russian National Olympic Committee acted swiftly to withdraw Baranova from the competition and send her home.
"She admitted her guilt - there was no problem with that - and she left the Games a couple of days ago," Enrico Carpani, a spokesman for the sport's governing body, Union Cycliste Internationale (UCI), was quoted as saying in an Associated Press report.
The young cyclist won the European U23 title in women's Keirin and the women's sprint events in 2011 and was a major medal hope for Russia. Any controversy surrounding her behaviour has been eased somewhat by Baranova's candid confession.
"At the chemist, I bought the tablets containing testosterone of my own accord. Since I knew it was prohibited, I didn't mention anything about it to my coach," she said, adding, "I took one tablet. I was scared and instantly regretted this course of action, but I didn't tell anyone. Right before leaving for the Olympic Games another doping sample was taken, and it was clean. I thought I got lucky and nothing would happen."
2004 Drug Test Returns to Haunt Belarusian
Meanwhile, it isn't just doping in the London Olympics 2012 that athletes need to worry about. The IOC has decided to check as many as 100 samples from the Athens 2004 games, in an attempt to catch athletes who slipped through the net eight years ago... and they've caught Belarus' Ivan Tsikhan, a three-time world hammer throw champion. Tsikhan won silver in his event at Athens but now has been pulled out of his event.
"We have received a letter from the International Athletics Federation that we should take out Ivan Tsikhan for doping from 2004 in Athens. It is just a few weeks until this is finished (the expiry date for samples collected from the Athens Games is 29 August). They decided to open it once again and take the medal off Ivan Tsikhan from the Olympic Games," disgruntled spokesman Oleg Grinko told ESPN.