The British Olympic Association today released the names of the athletes who will be leading Team GB in the track and field in August, with Dwain Chambers and Carl Myerscough controversially included in the men's team.
Chambers and Myerscough were both found guilty of taking banned substances, and while they were initially handed lifetime bans by the BOA, they had them overturned and are now eligible to compete once more.
Chambers spoke of the honour of being able to take part in an Olympics in his home country, and thanked those who stood by him through more difficult times.
"It is a real honour to be selected as part of Team GB today," he said.
"For me representing my country in an Olympics is a privilege that should never be taken for granted. To be given the opportunity to do so in my home town has been a dream that at times has seemed very distant and is now a reality.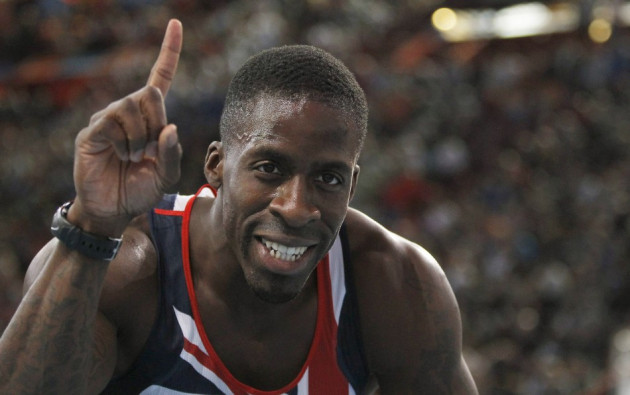 "It is now my responsibility to prepare fully for the 100m, the relay, to support all my fellow athletes and all my other colleagues within Team GB. It is a very proud day and I thank the selectors for the confidence and faith they have placed in me."
Meanwhile, Jessica Ennis and Christine Ohuruogu lead the charge for the women's Team GB, and Ennis said that competing in front of a home crowd would be like no other event.
"I am really excited to have made my first Olympic team, and cant wait to compete in London on the 3rd & 4th August in front of a home crowd," she said.
"I have been training really hard and feel in great shape and am really looking forward to competing - I know the atmosphere will be amazing!"
Team GB Track and Field Selections
Men
100m
Adam Gemili, Dwain Chambers, James Dasaolu
200m
Christian Malcolm, James Ellington
400m
Martyn Rooney, Conrad Williams, Nigel Levine
800m
Andrew Osagie, Michael Rimmer
1500m
Ross Murray, Andrew Baddeley
5000m
Mo Farah
10,000m
Mo Farah, Chris Thompson
3000mSC
Stuart Stokes
110mh
Laurence Clarke, Andrew Pozzi, Andy Turner
400mh
Dai Greene, Jack Green, Rhys Williams
4 x 100m
Adam Gemili, Dwain Chambers, James Dasaolu, Christian Malcolm, James Ellington, Danny Talbot, Simeon Williamson, Mark Lewis-Francis
4 x 400m
Martyn Rooney, Conrad Williams, Nigel Levine, Dai Greene, Jack Green, Richard Buck, Luke Lennon-Ford, Rob Tobin
Track Athletes
Robbie Grabarz (high jump), Steve Lewis (pole vault), Greg Rutherford (long jump), Chris Tomlinson (long jump), Philips Idowu (triple jump), Mervyn Luckwell (javelin), Lawrence Okoye (discus), Brett Morse (discus), Abdul Buhari (discus), Carl Myerscough (shotput), Alex Smith (hammer), Daniel Awde (decathlon), Dominic King (50k walk)
Women
100m
Abi Oyepitan, Anyika Onuora
200m
Abi Oyepitan, Anyika Onuora, Margaret Adeoye
400m
Christine Ohuruogu, Shana Cox, Lee McConnell
800m
Lynsey Sharp
1500m
Laura Weightman, Lisa Dobriskey, Hannah England
5000m
Jo Pavey, Julia Bleasdale, Barbara Parker
10,000m
Julia Bleasdale, Jo Pavey
3000mSC
Barbara Parker, Eilish McColgan
20km Walk
Johanna Jackson
100mh
Tiffany Porter, Jessica Ennis
400mh
Perri Shakes-Drayton, Eilidh Child
4 x 400m
Christine Ohuruogu, Shana Cox, Lee McConnell, Marilyn Okoro, Nicola Sanders, Emily Diamond
Track Athletes
Holly Bleasdale (pole vault), Kate Dennison (pole vault), Shara Proctor (long jump), Yamile Aldama (triple jump), Sophie Hitchon (hammer), Goldie Sayers (javelin), Jessica Ennis (heptathlon), Katarina Johnson-Thompson (heptathlon), Louise Hazel (heptathlon)