Great Britain's Sarah Storey produced a dominant performance to claim ParalympicGB's first gold medal of the London Games in the women's C5 individual pursuit final.
After setting a world record in qualifying fastest for the final, she passed Polish opponent Anna Harkowska half-way through the 3000m event to claim a momentous gold.
The swimmer come cyclist now has eight Paralympic gold medals to her name and has thrust herself into British sporting folklore with Britain's first gold on home soil.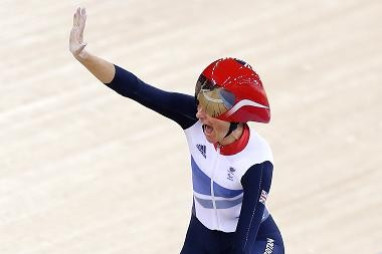 "It does look easy but you've got to prepare so I have to respect all my competitors," Story said. "I didn't expect to be able to catch her like I did so I obviously stepped my game up
"You're always willing the rider to come to you as quickly as possible. I always said if I could get off to a really great start and to come away with a gold medal is brilliant."
Mark Colbourne won Britain's first medal earlier in the day as he claiming silver in the men's C1-3 1km time trial.
The 40 year old, who broke his back following an emergency landing while paragliding in 2009, guaranteed himself a medal after finishing second behind China's Yu Li Zhang, who set a world record in winning gold, and ahead of bronze medallist Tobias Graft.
Fellow Brits Darren Kenny, who was first with seven riders remaining, and Richard Waddon finished fourth and nineth respectively, with Colbourne leapfrogging the pair to take silver.
"It's very exciting and obviously I've worked for the last nine months on the track as well and a big thank to all the coaches who got me in the best shape possible," Colbourne said.
"We've done this time and time again in training so it's just about repeating the process and you try and blank out 6,00 people. It was very loud I only heard the crowd after lap three after I relaxed but I was just focused on that black line."
Meanwhile, both Dai Coates and Ben Quilter were left disappointed after missing out on gold on the opening morning of the Games.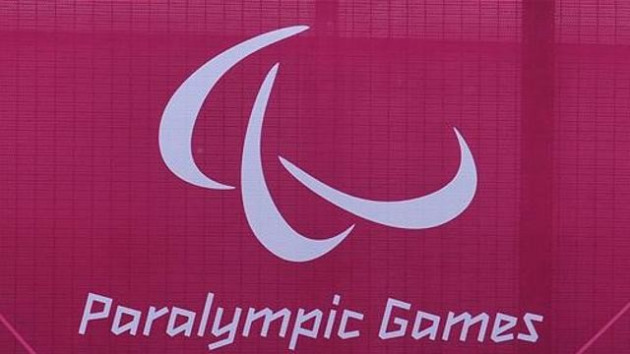 Competing in her record equalling eighth Games, Coates required a top eight finish in qualifying for the 10m air rifle SH1 to reach Thursday's final.
Scores of 99, 98 and 99 represented a solid start but after closing with a 94 she fell to 10th ; requiring favours from elsewhere to finish in the top eight, which weren't forthcoming as the 58 year old gold medal favourite crashed at the first hurdle.
"I was going well until the last series and I blew it," she said.
"I just didn't achieve it today, unfortunately. All you need is one bad shot and that's the end of it. It's disappointing but even more disappointing not to have been on top of the pile where I should have been.
"Some of my family have never seen me shoot before so it would have been nice to have done it for them."
Coates, knocked out by two points, has the opportunity to redeem herself in the mixed R3 10m air rifle prone SH1 competition. Team-mates Karen Butler and Mandy Pankhurst finished 12th and 16th respectively.
Another GB favourite for a medal, Quilter, also suffered disappointment on day one after being knocked out by defending Paralympic champion Mouloud Noura from Algeria after losing by an ippon in the men's -60kg at the Excel Centre.
However, the 30 year old has the opportunity to grab a medal for ParalympicGB having won in the repecharge over Mongolia's Munkhbat Aajim.
Quilter said: "It was a very tense finish and it is great to have the crowd behind me.
"I don't want to be in that match, though. I wanted to be in the semi-final but you are where you are.
"Unfortunately, that is where I was and there is still a long way to go and a few more hard fights until this day is over.
"It was very hard to respond [after the defeat to Noura]. I am not used to losing so I think that made it even harder.
"Such is the sport, though, and I am sure I will lose again - but hopefully not today."
In the pool, Jonathan Fox put down a marker for the final of the S7 100m backstroke, setting a new world record of 1:09.86 seconds to qualify first for Thursday's final.
In front a electric home crowd, Fox finish three seconds ahead of his rivals, and take 0.59 seconds off his own existing world record to install himself as the outright favourite for gold.
"I came to the heat looking to qualify first for the final tonight which I have obviously done," Fox said.
"I didn't realise I had broken the world record until I looked up at the scoreboard.
"I had wanted to go under 1:10 for a very long time and this is really the competition to do it at.
"I'm very happy."
Records continued to tumble for ParalympicGB, this time at the velodrome where Sarah Storey stormed to a brilliant world record in the women's C5 pursuit to qualify fastest for the final
The 35 year old swimmer turned cyclist produced a storming performance as she looked to add an eighth career Paralympic gold which she goes for on Thursday.
"I know we heard our colleagues say this during the Olympics but it's so hard to explain the energy the crowd gives you," Storey said.
"On the last lap I could hear I was on for the record. This is everything. I've been working on this in training so hard. I'm so chuffed."