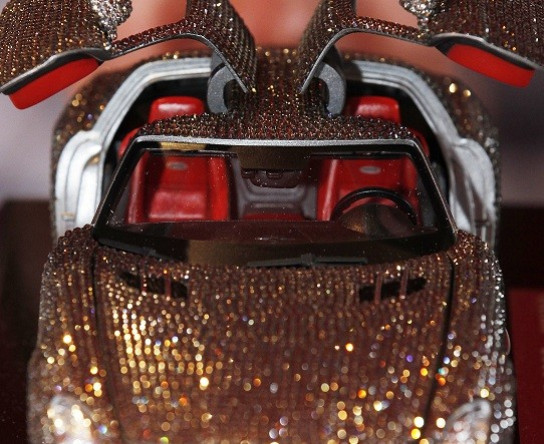 Rich motorists in London may be killing themselves by driving huge 4x4 vehicles, according to new research.
The real price of driving the expensive vehicles around the capital city is death, according to Department of Health figures.
More residents are poisoned by particulate matter contained in exhaust fumes in wealthy parts of London than in the poorer areas.
In the streets of the Royal Borough of Kensington and Chelsea, powerful cars cruise streets lined with luxury retailers of expensive jewellery and designer clothing.
But nearly one resident in 10 in very affluent areas dies prematurely because of the toxic fumes spewed out by the high-status gas-guzzlers.
Findings suggests that simply breathing the air in Kensington and Chelsea, Richmond upon Thames and Westminster increases the chance of a heart attack.
The shock figures will worry the wealthy elite, who have turned parts of London into playgrounds for the super-rich and helped fuel London's property boom.
Toxic fumes claim most victims in the financial hub, the City of London, where pollution contributes to 9 percent of all deaths, say figures.
London Mayor Boris London talks regularly of the need to protect the capital's financial services sector, but not from deadly pollution.
Professor Frank Kelly of King's College London described the brew of toxic chemicals inhaled daily by residents, contributing to heart attacks and strokes.
"The particles are tiny balls of carbon laden with toxic chemicals and reactive metals," he warned.
"In the body they attack your lungs and blood vessels. Over the years they are fatal."
London's Fatal Five
Areas of London with highest links to particle pollution deaths.
1 City of London (9%)
2 Westminster (8.3%)
3 Kensington and Chelsea (8.3%)
4 Tower Hamlets (8.1%)
5 Hammersmith and Fulham (7.9%)