London property: 'Nervous' Battersea Power Station investors slash asking prices to re-sell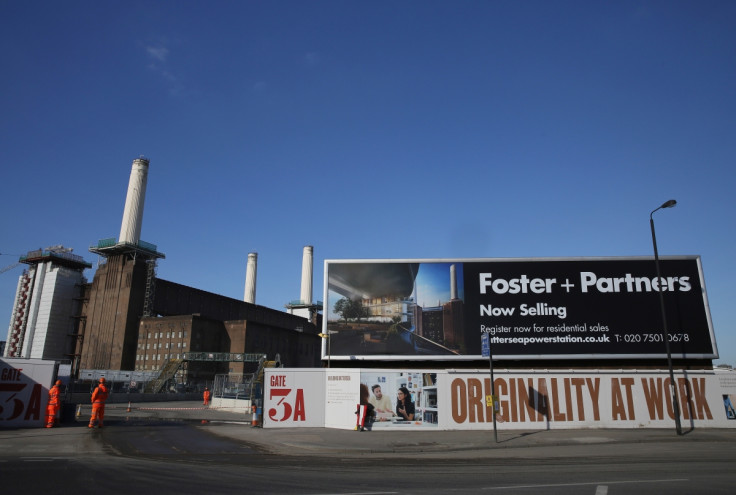 There has been a spate of asking price slashes on luxury properties put up for re-sale in the Battersea Power Station development in south London's Nine Elms area, which is undergoing dramatic regeneration. The project, funded and developed by a Malaysian consortium, is mired in concerns about a potential oversupply of luxury new-build properties in prime London areas as overseas demand wanes due to a weakening global economy and tax hikes. But the developers insist these concerns are overblown and those few investors who have already re-sold made solid returns.
Propcision, a property-focused search engine, said its algorithm noted 89 price cuts to Battersea Power Station homes listed for re-sale since January 2016 alone. One four-bedroom town house first listed for re-sale in July 2015 for £6.5m was cut on 12 February to £4m, a 38% reduction. Another one-bedroom flat was first listed in April 2015 at £800,000 and has been reduced four times since. Now the asking price is £600,000 as of 25 February. "The data is simply pointing to a downward direction," Michelle Ricci, co-founder of Propcision, told IBTimes UK. "Does it mean that these are now under market value? No, it doesn't mean that just yet."
Ricci said this flurry of re-sale asking price cuts since the start of 2016 "definitely indicates that something is happening. These things [gather] momentum sometimes... One person starts slashing and another person gets nervous and thinks I've got to slash too. So it does have its own self-fulfilling prophecy which can get out of hand... We've seen adjustment, we've seen people getting nervous, is how I would interpret it. People just needing to shift these properties. They probably put it on a bit high and now everything's starting to tighten a bit more. They've got to loosen something and it's going to be the pricing first."
While the development company sells the properties in the first instance, Battersea Power Station Estates, a separate arm, is dedicated to helping owners re-sell their property. In two and a half years, 1,500 properties have been sold in the Battersea development. A spokesperson for the developers told IBT that of those investors who purchased Battersea Power Station property so far, only 10% have re-sold. The average growth in price for those properties was 30%, they added.
The project to redevelop the iconic power station, designed in the 1930s by the noted architect Sir Giles Gilbert Scott, has several phases and will see thousands of high-spec new homes built, as well as new commercial space and garden areas. There is 8.5 million square foot of space over the whole site. The Northern line of London Underground will be extended to the area with two new stations. The American Embassy will relocate from Grosvenor Square to Nine Elms as part of the area's regeneration. Announcements on who will take up commercial space at Battersea Power Station are expected in the near future as the developers turn their immediate attention away from the residential side of the project. While there has been much attention on the residential property side of Battersea Power Station, the development is broader than just housing.
However, the developers do want to cash in on the roaring London property market, which has seen the average price rise by 89% over the decade to 2015, when it hit £536,000. Foreign investment poured in after the financial crisis because sterling was cheap. London property is seen as a "safe haven" asset for foreign capital, which is why overseas investors use it to shelter their wealth from economic and political crises elsewhere in the world. Intense demand and a fundamental lack of supply have driven up prices and rents across the city, offering attractive returns for investors. But several prime London markets are either stagnating or in decline and 2016 is expected to be a challenging year as the EU referendum hangs overhead.
In China, a slowing economy and stock market turmoil is weakening demand for London property. Falling commodity prices, such as oil and gas, is hurting demand from the Gulf and Middle East. And the relative strength of the pound against emerging market currencies makes London property more expensive and so less appealing to wealthy investors. Chancellor George Osborne has also increased the cost of buying high-value property in the UK. From April 2016, all purchases of additional property will pay an extra 3% levy on top of normal stamp duty rates. At the end of 2014, Osborne increased stamp duty rates on the most expensive homes.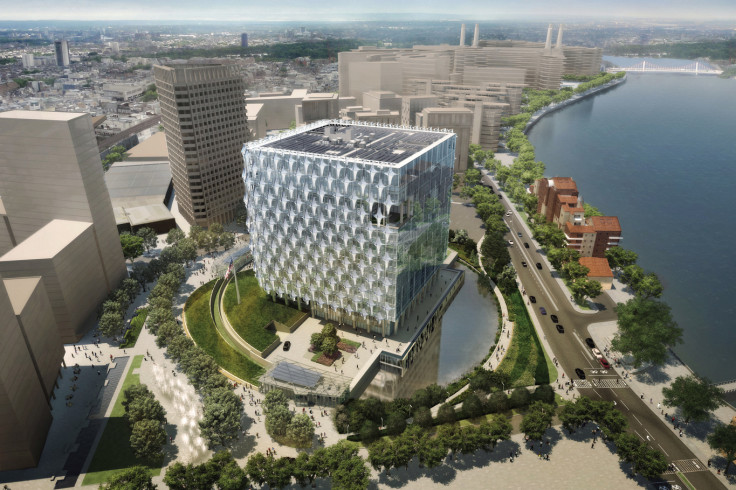 Moreover, there is talk of an over-supply of luxury homes in London. Property Vision, a consultancy, estimates that there are 54,000 homes worth over £1m planned or under construction in London. There are around 20,000 new units in the Nine Elms area alone. The cheapest publicly listed property in the Battersea Power Station development is a studio flat for £435,000. Land Registry data shows that from 1 January 2015, to the present date, there were 4,464 transactions for property worth more than £435,000 in the whole of Wandsworth, the borough in which Nine Elms sits.
Many of the Battersea Power Station properties were sold off-plan to Chinese investors who only had to lay down a relatively small deposit. The full balance is due when construction work is completed. But several reports suggest some early investors are walking away from their deposits because, seeing the slowdown in the prime London market and higher taxes, they no longer want to stump up the full amount and would rather cut their losses. "In pockets of London's newly developed areas, where there is a lot of speculative development, the outcome could quickly turn nasty with buyers drying up, developers having to cut prices and investors dumping their newly acquired flats before construction of them has even finished," Trevor Abrahamson, head of the prime property estate agent Glentree, told the Evening Standard.
"I have never been a fan of the Nine Elms developments and since the early days, I have advised my clients to steer clear," Henry Pryor, a buying agent, told IBT. "Of course some have missed some short term gains but as investors what most of them want are long-term rental yield and that has been impossible to achieve at what I would call acceptable rates. This is a game of musical chairs and it sounds like the band has stopped playing. We are now witnessing the rush for seats — preferably in lifeboats. Of course with such panic come opportunities, I am being offered new-build contracts at increasingly attractive terms but as I remind my clients, you make money when you buy, not when you sell, so one must be very careful when going against the flow."
© Copyright IBTimes 2023. All rights reserved.