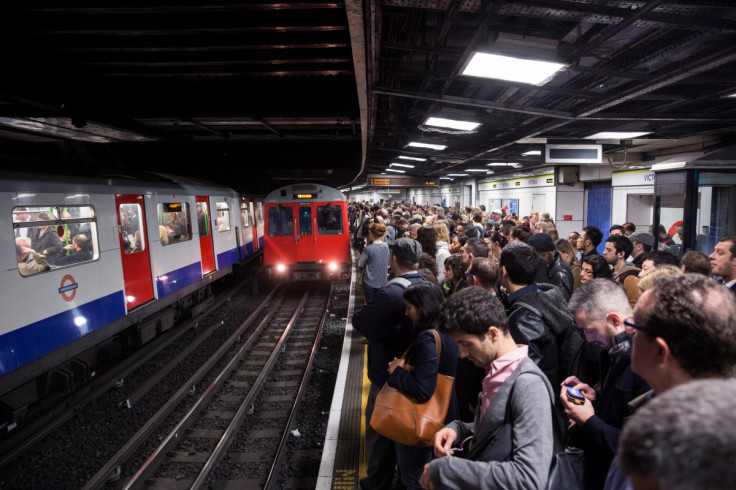 London Underground was experiencing severe delays during rush hour on 15 February, reportedly due to a group of passengers who refused to leave a defective train. The "customer incident" caused chaos on the District line, causing thousands to take to Twitter to vent their frustration from overcrowded Tubes and platforms.
Eyewitnesses on Twitter said their train operator had told them the delays were caused because "passengers refused to alight a defective train", however, Transport for London (TfL) is yet to confirm this. The Twitter page for the District line stated there were "severe delays" between Upminster and Earl's Court westbound and "minor delays" between Earl's Court and Richmond, as well as Earl's Court and Ealing Broadway.
The delays are reported to have begun shortly after 7.30am and a good service only resumed on the District line at 9.20am, leaving commuters in chaos through most of the morning rush hour. Despite resuming a good service, TfL's Twitter account warned passengers that trains and platforms might still be busy.
Some who tweeted at TfL to complain about the service were urged by transport authorities to check whether they qualify for a "service delay refund" online. TfL issues refunds when journeys are delayed "for reasons within their control" by 15 minutes or more on Tube and DLR services. Passengers are unable to claim refunds for delays caused by security alerts or customer incidents.
Passengers were hit by further delays on the Victoria line due to a signal failure. Overcrowding at stations caused by the delays then resulted in stations between Brixton and Seven Sisters being closed to control the crowds. Many tweeted images of overcrowded platforms and Tube stations. The signal failure took place at Victoria station and there were severe delays across the whole of the Victoria line.
Planned engineering works were also in place on the London Overground, closing services between Highbury & Islington and Shadwell and between Surrey Quays and New Cross. The closures remain in place until 21 February.