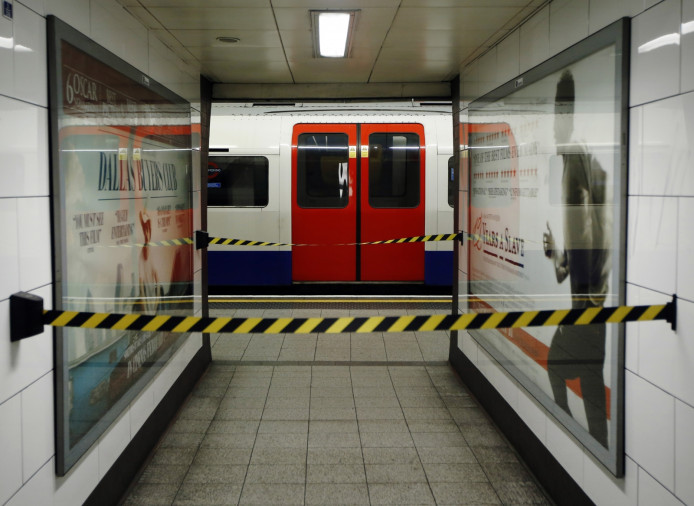 The London Underground could face fresh industrial action as the Rail, Maritime and Transport Worker members have been instructed not to work any overtime.
The RMT claimed the decision was "forced" on the union by the actions of London Underground management.
"Despite months of discussions between RMT and London Underground it has become clear that management are hell-bent on carrying out a programme of major job cuts, hitting thousands of RMT members with the prospect of downgrading with a resulting loss of salary and closing every ticket office by the end of 2015," a statement from the union said.
An overtime ban along with other forms of industrial action was scheduled to take place earlier this month but the action was suspended by the RMT.
However, the union has called for further action to force the plans back and has also made it clear that it is prepared to escalate back up to a new phase of strike action if required.
"This next phase of action has been called for the clear and simple reason that London Underground has failed to engage in serious discussions over cash-led cuts to jobs, services and safety," said Mike Cash, the acting general secretary of the RMT.
"It remains the case that many underground locations will be left without sufficient staff to safely and effectively run stations.
"In terms of ticket offices, the union has serious concerns over the company's reliance on unproven, unreliable technology to replace them."
The call for industrial action follows plans from Transport for London to close ticket offices across the London Underground network and cut around 900 jobs.
The announcement comes ahead of a decision on who will replace the late Bob Crow as general secretary of the RMT.
Five people are running for the position, including Cash, to represent 80,105 members across the UK and Ireland.
The Certification Officer, which oversees trade unions in the UK, said the general secretary of the RMT received a salary of £92,344 ($150,858, €117,408) in 2013.
"We have been in dialogue with the trades unions now for the last 10 months and we have continued to brief and involve our staff over our plans to modernise and improve customer service on the Tube," said Phil Hufton, LU's chief operating officer to IBTimes UK.
"We will continue with these discussions as our plans develop further. We have guaranteed that there will be no compulsory redundancies, anyone who wants to stay with us can have a job and no one will lose pay providing they are prepared to be flexible.
"The only way to resolve the issues raised is to continue talking and not threaten further unnecessary industrial action."