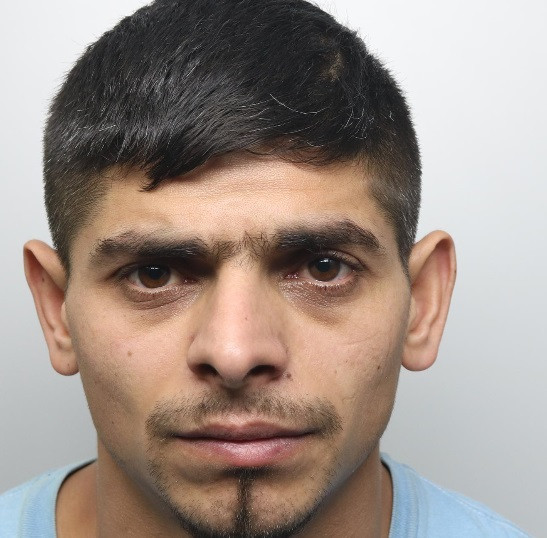 A persistent sex pest has been banned from travelling on the London Underground during rush hour. Emanuil Boros has also been jailed for 12 weeks after groping unsuspecting women on the tube.
The 29-year-old approached four victims from behind during busy peak hours as they waited for trains or went through barriers at Balham and Finchley Road stations.
The Wembley resident then "inappropriately touched them", according to British Transport Police (BTP).
Boros was caught by plain clothes BTP officers at Balham station, who were keeping a look out after reports from previous victims.
Police say he took advantage of the rush at peak times, hoping to grope women and then escape without detection.
He pleaded guilty to four counts of sexual assault at Blackfriars Crown Court. Two of them had been committed against the same woman in the space of nine days.
"Boros is a predatory sex offender who specifically targeted women as they used the London Underground network to commute around the capital," said PC Mark Luker.
"He showed little regard for his victims, leaving them in shock and deeply upset. I would like to commend their bravery in coming forward and reporting these offences to us, which should give others the confidence to speak out."
In addition to his prison sentence and rush hour ban, Boros has been banned from entering Balham and Finchley Road stations for nine years and placed on the Sex Offenders Register.
"It is possible there are other women out there who Boros may have preyed on but, for whatever reason, have chosen not to report what happened," said Luker.
"Our message to anyone who is a victim of unwanted sexual behaviour is that reporting it can help us to stop it: no incident or detail is too small or trivial. As this case shows, we will always take you seriously and treat you with respect."
Victims can report unwanted sexual behaviour to British Transport Police by calling 0800 40 50 40 or texting 61016.