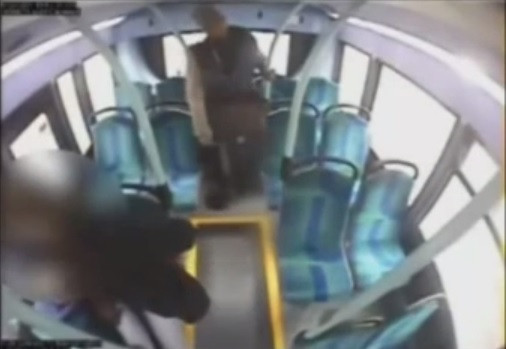 A bus passenger fought for his life after he was strangled from behind by a man who used a scarf as a garrote.
Security guard Reynolds Quadjovie passed out in front of aghast passengers after a man sitting behind him pulled hard on a scarf he had wrapped around the unsuspecting victims neck.
Jurors at Isleworth Crown Court heard how Eric Mjola, 33, uttered the words "I want to kill you" to Quadjovie during the sustained attack in December 2012.
The violence erupted after Quadjovie asked another passenger if the C1 bus was near his stop, following which Mjola allegedly said: "Are you crazy?"
Quadjovie responded, saying: "What do you mean, I'm crazy?" before turning away.
The jury was then shown CCTV footage of the pair struggling after Mjola appears to tighten his grip around Quadjovie's neck using the scarf.
"He was killing me, there's no doubt about it," Quadjovie told the court.
"He meant what he was doing. He was in complete control of the bus; people were lying down afraid for their lives.
"You can see on the image how I was struggling, how he was killing me. I was lucky enough and God was on my side."
Quadjovie said he able able to hoist himself away from Mjola after lengthening the scarf.
The footage reportedly shows how a young man tried to intervene in the fracas, shouting: "You can't do that you're killing him."
Mjola, of no fixed address, denies attempted murder and the trial continues.