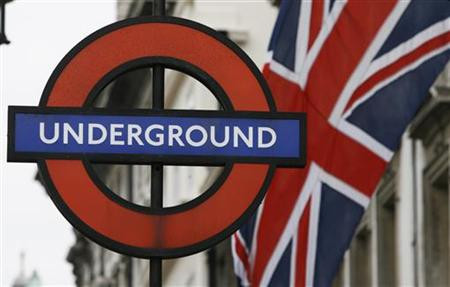 Londoners are due to face another day of tube disruptions after talks broke down between Transport for London and the TSSA and RMT unions.
TfL said that the unions walked away from an offer of a six week safety review into new staffing plans due to be implemented next February. Under the plans 800 posts will be made redundant, of which 450 have already taken voluntary redundancy.
TfL said that its review would ensure that safety is not compromised, that there will be no compulsory redundancies and that all stations will continue to be staffed.
Howard Collins, Chief Operating Officer of London Underground, said, "We have been consulting with the union leaderships for six whole months to try to establish what specific safety concerns they may have.
"We yesterday offered a further six weeks to discuss our plans and to see if there are any local issues which need to be addressed.
"Despite this offer, the leaders of the TSSA and RMT have demonstrated once again that their only interest is in disrupting Londoners - despite the fact that over half of the post reductions have already been achieved through voluntary redundancy and natural wastage.
"If they are serious about resolving this issue, they should call off their totally unnecessary strike immediately."
The 24 hour strike is set to begin at 18:30 on Sunday with normal service due to resume on Tuesday morning.
TfL said that it would be bringing in extra measures to keep London moving, with 100 more buses, 10,000 extra river journeys and marshalled taxi ranks being put on to help commuters. TfL said that similar measures during the previous strike at the beginning of the month meant that 40-50 per cent of Oyster journeys continued as usual.
Boris Johnson, Mayor of London, said, "I feel sure that the defiance and contempt Londoners have shown for the previous futile strike action will be evident once more.
"The leaderships of the TSSA and RMT may well cause inconvenience through their stubborn refusal to face facts, but we are determined to keep the Capital moving by all means available to us."