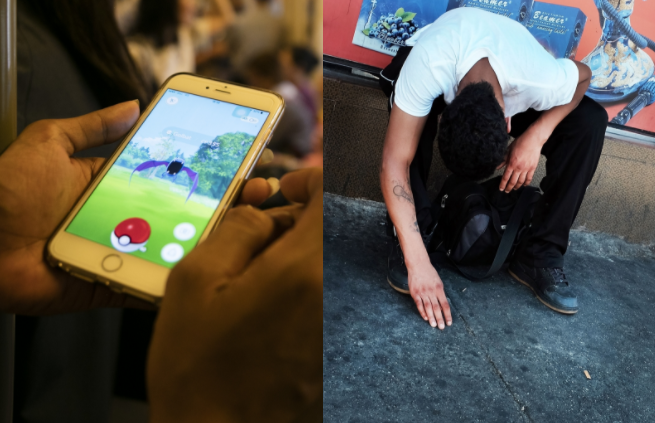 An artist has fitted homeless Londoners with tracking devices so their movements can be followed on a "real-life Pokemon Go" app – but only for those willing to pay £25,000 ($32,200) for the experience.
Kristian von Hornsleth, whose previous work includes making hundreds of Ugandan villagers change their names to "Hornsleth" in exchange for livestock, discussed the launch of the 'Hornsleth Homeless Tracker' with the Evening Standard.
So far, he has fitted 10 homeless men in the UK capital with the devices, which are linked to unique tracking apps.
For £24,989, art lovers can buy one of the apps, granting them exclusive access to the whereabouts of one of London's most vulnerable groups.
Hornsleth said the app converts "the homeless into a real-life Pokemon Go or human Tamagotchi", adding that: "the owners will receive a real gold portrait of their homeless [person]".
He believes the project "fuses homelessness, privacy invasion, inequality and reality TV, with present day cultural decadence and interactive conceptual art".
T-shirts and posters are also up for grabs.
In 2006, Hornsleth embarked on the 'Hornsleth Village Project', in which he paid Ugandans from the village of Buteyongera to change their names to "Hornsleth" in return for aid.
Hundreds of villagers reportedly did so in exchange for pigs and goats. The artist stated that it was his ambition to have the name of the village changed as well.
All Africa reported that the local government suspended the project.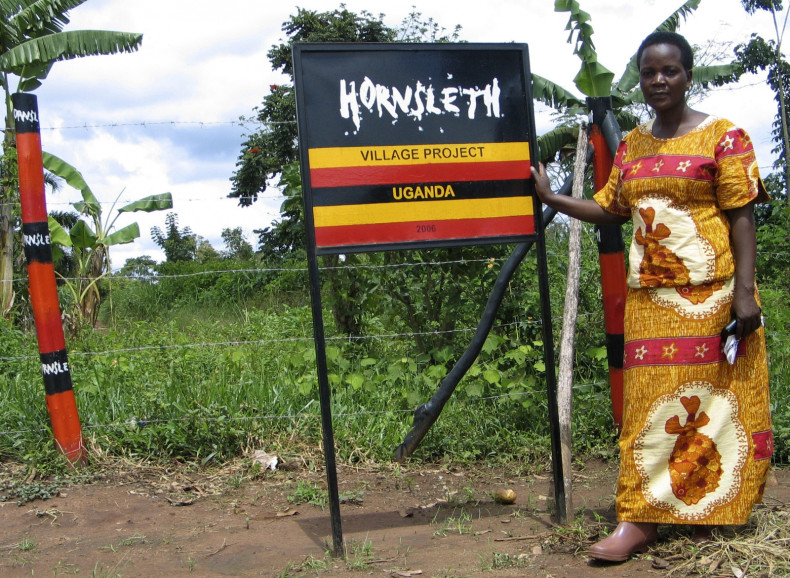 Paul Noblet, head of public affairs for Centrepoint, one of London's largest homeless support providers, was somewhat sceptical about the latest work.
"This project risks burying a very serious issue beneath avant garde sensationalism," he said
"But it does draw attention to the fact that in the 21st century London is home to increasing numbers of people rough-sleeping while new apartments sell for millions of pounds and then stand empty."