A Syrian migrant trafficked and sexually assaulted two girls, aged 13 and 14, while on bail for raping another teenager he had threatened with a knife.
Zohair Tomari, 20 and understood to be Syrian, was sentenced to 12 years and nine months in prison on Thursday (6 July) at Warwick Crown Court, according to the Coventry Telegraph.
In August 2014, he invited a 17-year-old girl and her friend, 15, to his Coventry flat, where he got the older girl drunk.
He slapped and punched the teenager, telling her that the more she cried the more she would be beaten. At one point, he even brandished a knife.
He then proceeded to rape her, but was apprehended after the younger girl was reported missing.
Tomari, who has previously claimed to be Moroccan, was charged with rape but granted bail by police.
Then, in August 2016, he struck again.
He lured the 13- and 14-year-olds into a car and gave them alcohol and cigarettes before taking them to a different Coventry property.
Once inside, he sexually assaulted the pair then dropped them off back in the city centre. The girls immediately contacted police and Tomari was arrested again.
He was tried for the second offence in January of this year: a judge Coventry Crown Court sentenced him to nine and a half years for trafficking a child for sexual exploitation and sexual assault.
A month later he was tried for his original offence at Warwick Crown Court, where a jury who were not told about his previous conviction found him guilty of raping the 17-year-old.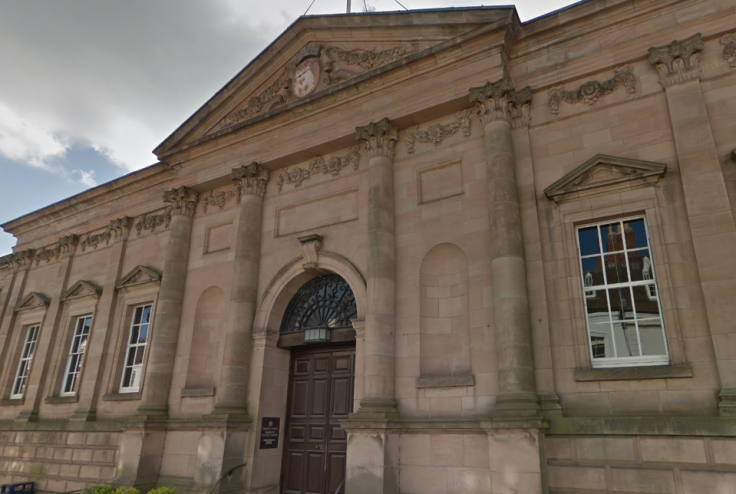 Judge Andrew Lockhart QC delayed the sentencing of Tomari to consider the "issue of dangerousness" in light of his multiple offences.
On Thursday (6 July) he gave the rapist a sentence that amounted to a combined 12 years and nine months behind bars.
Tomari's barrister claimed that "he perhaps did not understand the culture of this country".
Lockhart replied: "Behaviour of this nature is abhorred in virtually every civilised country on this earth. I am driven to conclude you are dangerous. I can see no end to the danger you pose."
A Home Office spokesman told the Daily Mail that the UK government would consider deporting Tomari.
He added: "Foreign nationals who abuse our hospitality by committing crimes in the UK should be in no doubt of our determination to deport them and we have removed more than 37,000 foreign offenders since 2010.
"More than 6,100 foreign national offenders were removed from the UK in 2016/17."