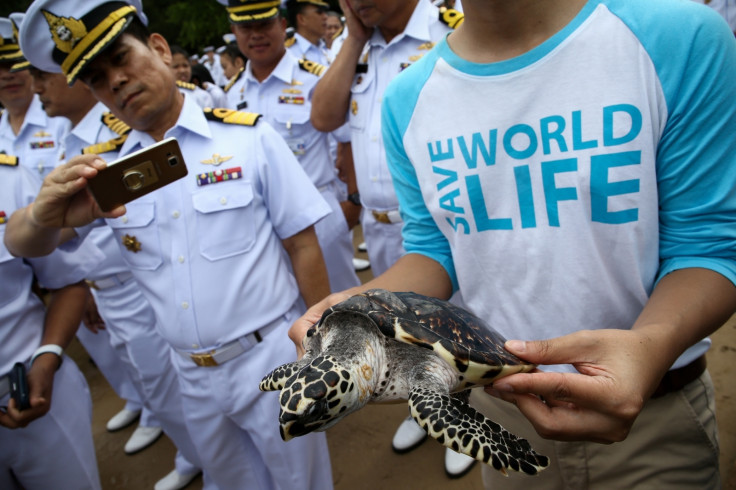 People in Thailand have begun celebrating the birthday of King Maha Vajiralongkorn this week. To mark the occasion, hundreds of Thais gathered at a beach on Wednesday (26 July) to release 1,066 turtles into the sea.
The Southeast Asian nation is going all out to mark the birthday of Vajiralongkorn who turns 65 on Friday. The celebrations are seen as part of wider moves to consolidate his power, besides building his reputation as he took over the monarchy from his much popular and revered late father King Bhumibol Adulyadej.
For the first time, the military government has announced 28 July as a public holiday this year across Thailand to celebrate Vajiralongkorn's birthday, Reuters reported.
Thai men and women from the Royal Navy, along with students and celebrities released the turtles at the Sea Turtle Conservation Centre in Chonburi, around 75km southeast of Bangkok.
The number of turtles – 1,066 – was chosen to symbolise the number 10 for King Rama X, as Vajiralongkorn is known as the 10th monarch of the 234-year-old Chakri Dynasty. The number 66 is one more than his age (65) as Thais wish their new king longevity.
The turtles were raised from eggs that the Thai Royal Navy collected from the nearby Koh Kram Island. Some of the turtles were thought to be as young as a week old.
Thai Buddhists reportedly believe that releasing captive turtles will help gain good karma.
"The main event today is the release of the turtles, which also symbolises longevity," Athichanan Srisevok, a Thai actress and nature advocate, was quoted as saying. "I want to wish long live His Majesty and for him to be healthy."
Some of those who attended the turtle-releasing event waved white flags bearing the words "Long Live the King".
The junta has promised to make the king's birthday celebrations a grand event with events planned at home as well as abroad.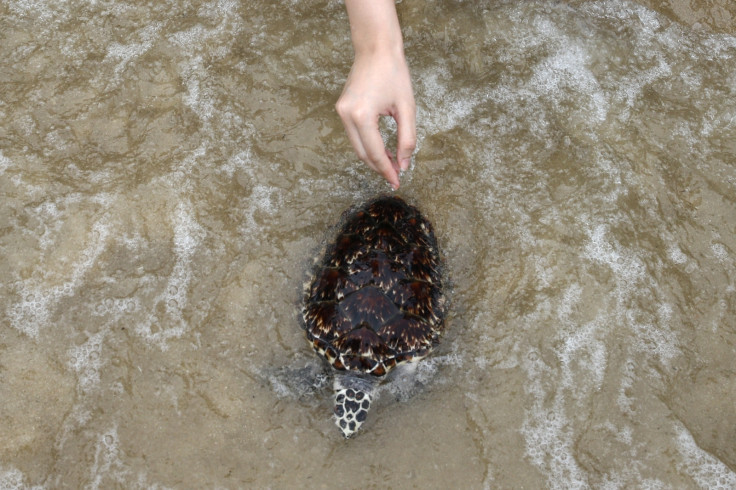 Some of the celebrations include a mass alms-offering ceremony for more than 600 Buddhist monks. The event hosted by Bangkok's city hall will be attended by Thai Prime Minister Prayuth Chan-ocha.
In addition, there will be merit-making ceremonies at Buddhist temples across the country, Reuters reported.
Vajiralongkorn ascended the throne in December last year following the demise of his father who ruled for seven decades. He has since been putting an assertive stamp on his rule.
The military government this month amended a royal property law to formally give the new king direct and complete control of palace wealth worth billions of dollars. It was seen as the latest move by Vajiralongkorn to consolidate his power.