Who is Wirapol Sukphol? Extradited Thai monk known for lavish lifestyle faces rape and fraud charges
The former Buddhist monk has been accused of having sex with an under-aged girl.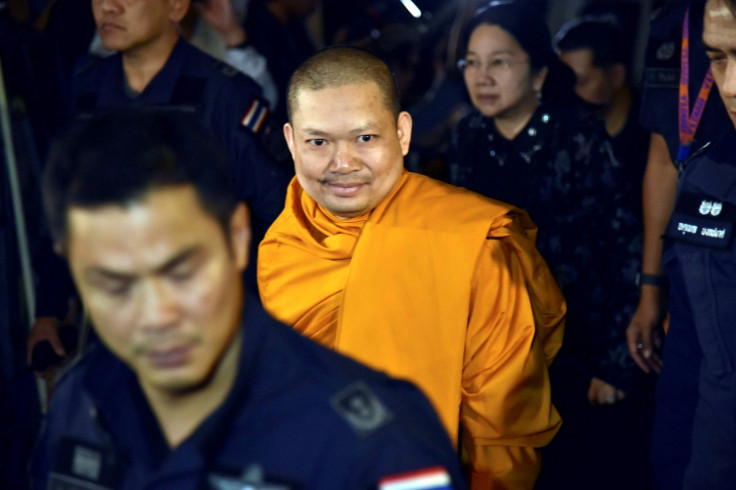 A former Thai monk, who appeared in videos travelling in private jet carrying Louis Vuitton bag, has been extradited from the US. He returned to Bangkok on Wednesday (19 July) night to face multiple charges ranging from money laundering to sex offences.
Wirapol Sukphol, formerly known as Nen Kham, became notorious for his lavish lifestyle and sparked uproar when a 2013 YouTube video showed that his behaviour was seemingly contrary to Buddhist teachings and a monk's vow to shun material goods.
Later that year, he was accused of having sex, which is a grave offence for monks, with an under-aged girl. He was eventually expelled from the monkhood after which he fled to the US.
The 38-year-old faces charges of child molestation and child abduction, the BBC reported. Besides, he is also wanted for alleged money laundering and public fraud after Bangkok's Department of Special Investigation (DSI) found assets worth millions of dollars and 41 bank accounts in his name.
A Porsche and a Mercedes Benz car were also reportedly recovered from him, AFP news agency reported.
A Thai court has charged him on Thursday (20 July) with a total of five counts, which carry a jail term of 20 years.
"The Criminal Court has accepted to hear the case against Wiraphon," Worranan Srilum, DSI spokesman, told AFP. "The defendant did not apply for bail."
BBC noted that Sukphol, who reportedly resisted the move to extradite him from California, is likely to deny all the charges levelled against him.
He arrived in Thailand wearing Buddhist robes despite being dismissed from the monkhood, the Bangkok Post reported.
He was soon whisked to the DSI headquarters in Bangkok for interrogation.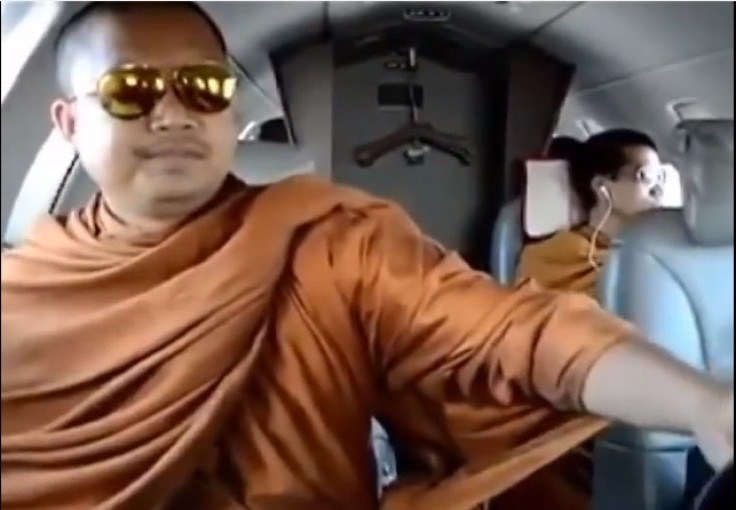 'Jet-set' monk
According to reports, there was enough evidence against Sukphol that showed his double life. There were pictures of him riding a camel besides the Egyptian pyramids. In one of the photographs, he could be seen sitting in a cockpit at an aircraft factory in Kansas, where he had apparently expressed interest in buying a plane for his personal use.
In a video that went viral in 2013, the former monk could be seen wearing branded sunglasses and flicking through a huge wad of US dollar currencies.
His flashy lifestyle reportedly made the tabloids describe him as the "jet-set" monk.
After fleeing Thailand, he continued to act as a monk and set up a Buddhist centre in California.
A US court ordered his extradition in May after Thai authorities sent in a request.
Investigators have claimed that Sukphol has made his followers believe his claims that he could talk to deities, walk on water and see into the future. He had reportedly said that he was immune to cobra venom.
He had apparently even claimed that he was the reincarnation of a famous monk.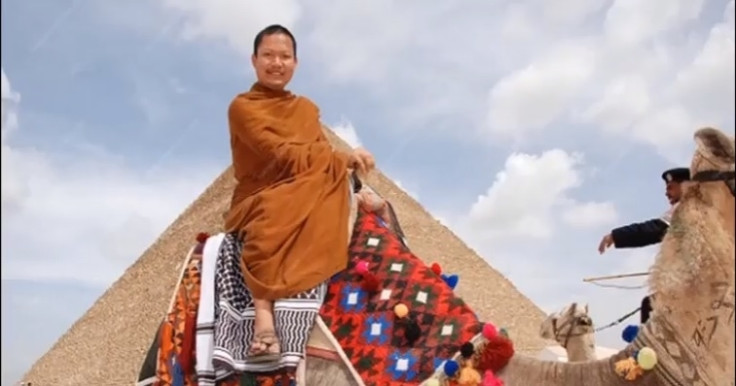 Monk and sex scandals
Buddhism is traditionally considered one of the three cornerstones of Thai society besides the monarchy and the military. Sukphol's case is said to be only a part of a series of scandals that have rocked the South East Asian nation's Buddhist clergy in the recent times.
The monkhood has come under heavy criticism for allegedly getting involved in sex scandals and money laundering.
One such high-profile case includes Buddhist abbot Phra Dhammajayo. He is the abbot of Wat Phra Dhammakaya, a futuristic-looking monastery situated about 50km (30 miles) north of Bangkok.
Dhammajayo was among several others who allegedly played a key role in an embezzlement scandal linked to the Dhammakaya temple. The DSI summoned him in 2015 for an enquiry after his temple received a large of money –Thai baht 1bn ($28m) – between March 2009 and February 2011.
He is also accused of taking over land unlawfully to build meditation centres. However, his followers and close aides have dismissed the allegations.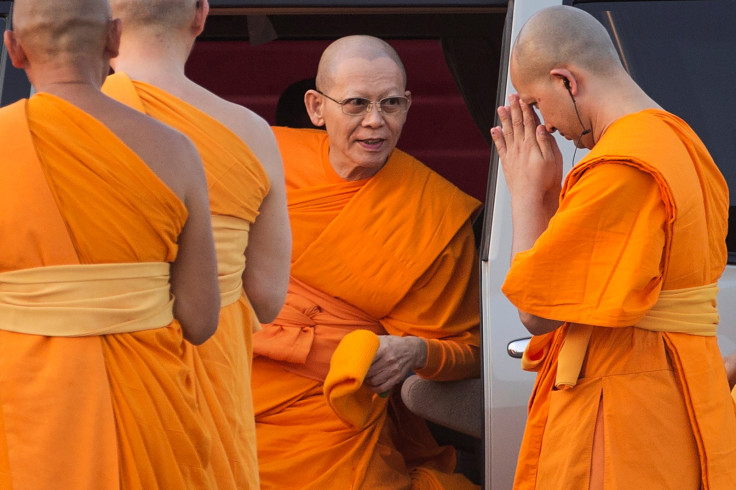 Several attempts to arrest the monk have failed, and he is still on the run.
Following the Dhammakaya temple scandal, there have been repeated calls to reform Buddhism and bring the country's religious institution and their governing bodies under control.
The junta government, which came to power following a coup in 2014, introduced a bill this year that appears to significantly reduce the influence of Buddhism's supreme council.
.
© Copyright IBTimes 2023. All rights reserved.