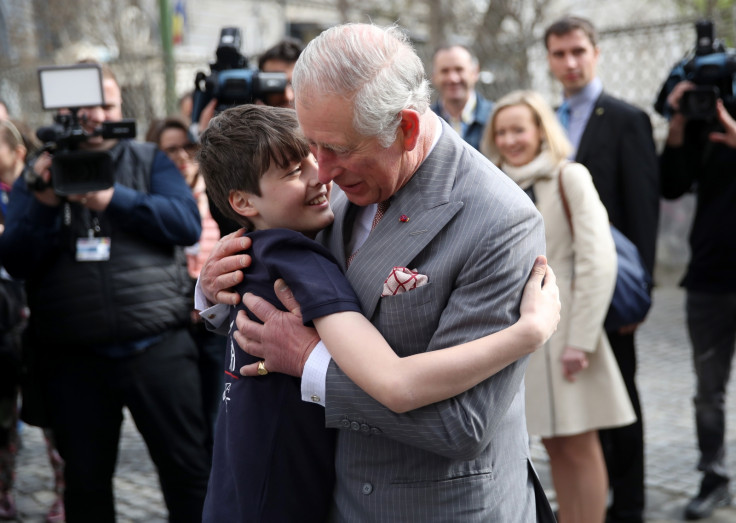 Prince George might want to look elsewhere because his grandfather Prince Charles gave a little boy a big bear hug on his visit to Romania today (31 March).
The 68-year-old heir to the throne is currently on a visit to Bucharest as part of his three-country tour of Europe, and got not one, but two hugs on a walk around Romania's capital city.
The Prince of Wales enjoyed a guided tour of the historic Old Town and learnt about its architectural history and his family ties to notorious 15th century Transylvania Vlad the Impaler.
But Charles broke royal protocol upon spotting the son of his friend, volunteer William Blacker, wrapping his arms around the 11-year-old named Valentin before smiling widely in front of the cameras.
Mr Blacker is an architectural conservationist who joined Charles on the tour, and said: "He loves my son".
The adorable 11-year-old, who was delighted to give the prince a warm embrace, added: "It's not the first time he's hugged me."
Mr Blacker is also an author who has lived in Romania for many years, volunteering for charity Monument Ambulance in his spare time.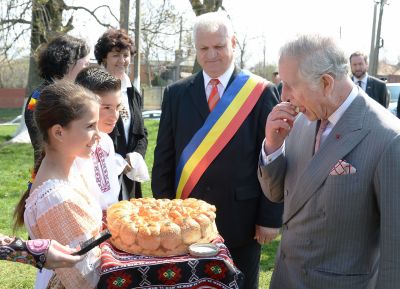 The child has met with the prince before as he goes there regularly, often on private visits. Charles is known to be an admirer of rural Romanian life and is the patron of a number of charities in the country.
As part of his nine-day tour of Europe, Charles stopped in front of a statue Vlad – thought to be the inspiration behind Bram Stoker's Count Dracula – who was famed for impaling his enemies on stakes.
It can be noted that Prince Charles' bloodline can be traced back to Vlad Dracula – who ruled Transylvania briefly during the 15th century. Vlad III was famous for his habit of dipping his bread in the blood of his victims.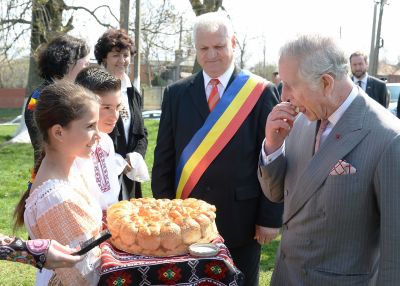 Charles is related to his great-grandmother Queen Mary of Teck, who was the consort to King George V. That makes the prince his great grandson 16 times removed. He joked at the start of the tour that his relationship to Vlad the Impaler "has given me at least a small stake" in Romania.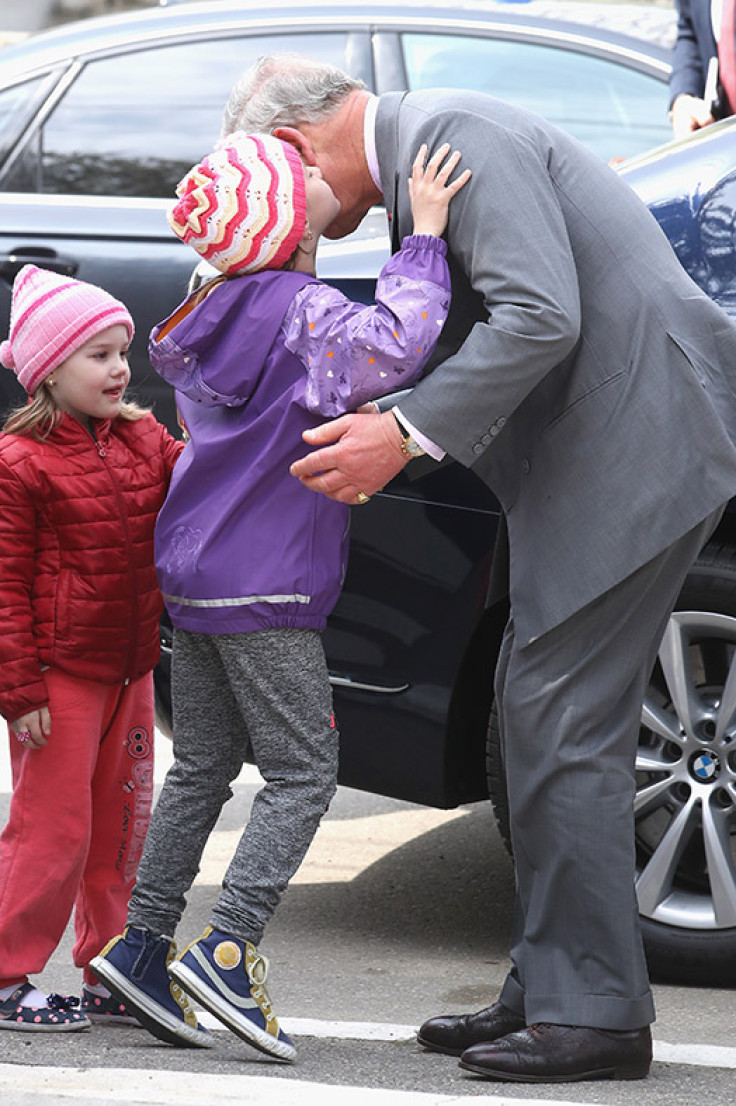 On the rest of his Romania stay, Charles will soak up the sights of the capital city, through most of the original buildings in Bucharest were demolished at the order of Ceaușescu, who ruled until the revolution in 1989. Currently, the city is dominated by post-war communist-style buildings with little character.