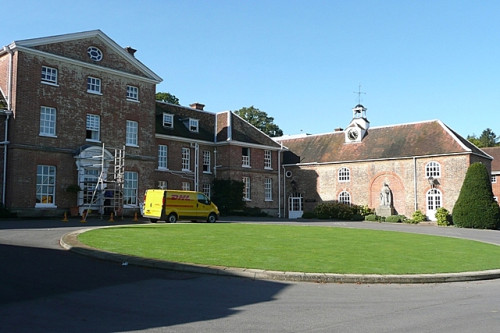 Pupils at a leading public school led a Lord Flashman-style campaign of violence and bullying which left teachers fearing for the lives of young victims, it has been claimed.
One student at the Oratory School in Reading built up an arsenal of homemade weapons including a flame-thrower and bows and arrows were used to shoot birds. One youngster skinned a cat alive and videos of animal cruelty were filmed and shared between pupils, it was alleged.
Bullies at the £30,000-a-year Catholic school bound one younger pupil in cling-film and then beat him with belts in one incident. Afterwards, a deputy head teacher allegedly told complainant Rachel Ashley, a member of staff at the time: "We were lucky not to have found him swinging."
She claimed the reaction of the Oratory's head teacher to violence and disturbing behaviour was "boys will be boys".
Ashley lifted the lid on the institution at her employment tribunal. Ashley quit her job as a house mother at the Oratory over the way issues were dealt with by managers.
Ashley told of one teenager who turned his room into a weapons factory by manufacturing flame-throwers from paint canisters and garrottes using heavy chains and nailed gloves.
Ashley told the panel: "He had a hi-tech BB gun. He filmed himself skinning live cats and trapped and pounded to death large birds at the school."
The teenager with the weapons was allowed to return to class despite two psychiatrists saying he was a "grave concern." Ashley told the tribunal in Reading: "I felt he was so dangerous to me and the pupils that his return would cause me a real problem."
Yet the headmaster of the Oratory School reportedly had a more relaxed view. Ashley said the attitude of former Royal Marine Clive Dytor was "boys will be boys, even in relation to the most appalling behaviour".
Among the Oratory's alumni is former England rugby star Danny Cipriani.
In the classic novel Tom Brown's School Days, Flashman bullies his fellow pupils at elite Rugby school.
The tribunal in Reading continues.