'Lord of Fraud' Hugh Rodley Guilty of £6m Pensioners Scam
Rodley, already in jail for bank raid bid, faces fresh sentence for robbing 600 pensioners on stock market scam 'sucker list'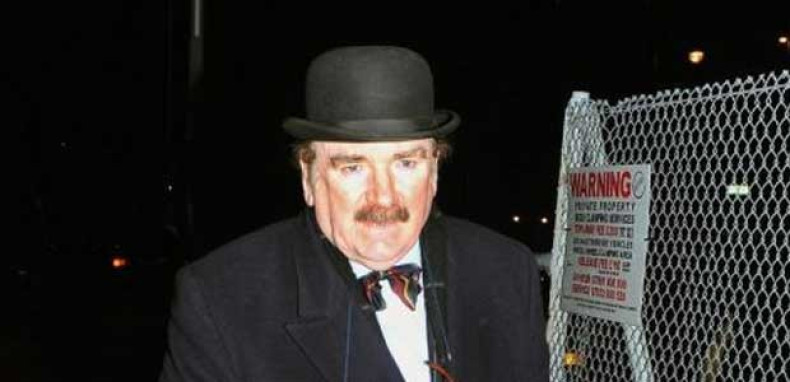 A self-styled lord who is serving time in jail for his role in attempting the world's biggest bank raid is facing another sentence for a £6m investment scam.
Lord Hugh Rodley, 65, is accused of conning up to 600 pensioners, drawing up "sucker lists" of people he could exploit and spending their money on luxury items such as Aston Martins.
Rodley, of Tewkesbury, was found guilty of tricking people into investing in firms to be launched on the stock market, none of which ever floated.
Rodley, along with Julian Silver, 43, Adam Corbett, 31, and Sonny Willis, 28, were found guilty of conspiracy to defraud at Southwark crown court after running the scam between 2004 and 2007.
Phillip Dennett, 41, from Great Sankey, Warrington, was cleared of fraud but found guilty of laundering the proceeds, along with the other conspirators.
One of the pensioners who were tricked by Rodley and his companions lost more than £800,000 to the fraudsters.
During the trial, prosecutor Simon Farrell said investors were told the firms would be floated on the Alternative Investment Market and the men were involved in the "dishonest extraction of several million pounds" from those who invested.
He told the court: "Substantial amounts of money from victims were passed through bank accounts either controlled by or for the benefit of the defendants."
A list of investors, known as a 'floor book' was found on Rodley's computer. It contained a list of more than 1,000 names, 600 of whom had handed over money.
"The book records around £6m worth of investment, and marks as received a figure in the region of £3m," said Farrell.
Rodley claimed he was not part of a plot, telling the court: "At no time was I involved in selling worthless shares.
"I did not act dishonestly."
In his defence, Rodley claimed he believed Corbett and Willis were legitimate businessmen looking to help promote two of his companies.
Rodley, who bought the title of Lord in 1986, is currently serving eight years in prison for plotting to steal £229m from a Japanese bank in what would have been one of the largest bank raids ever.