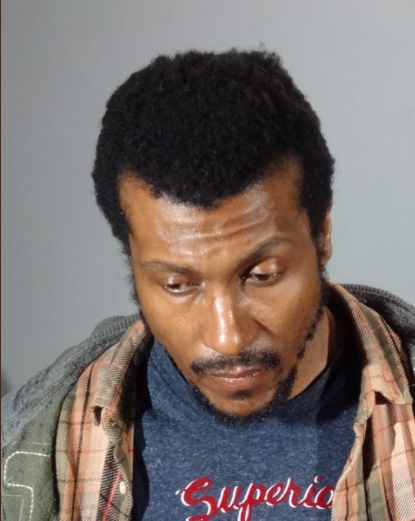 The Los Angeles County Sheriff's department has released surveillance footage of a shocking axe attack they say took place after the victim offered to pay for items the suspect was attempting to steal.
The incident took place around 4:05am on Saturday 2 September on West Hollywood's Santa Monica Boulevard. Footage shows the sudden moment a man attacks another man with an axe outside a convenience store, striking him with the weapon multiple times while another man looks on. The sheriff's department described the attack as "brutal".
Police said that the suspect was "stealing items from the location when the victim offered to pay for his items. The suspect became upset, refused the victim's offer and a struggle ensued.
"As the victim left the location, the suspect pulled out an axe and began to hit him in the head several times," Los Angeles Sheriff's Department said. Police named the suspect as 41-year-old Kisu Bradley Brown and described him as a 6ft "local transient".
The victim suffered severe head injuries and slashes to his hand but he is expected to survive.
Brown was arrested on Tuesday night just before 10pm "without incident", authorities said and with "the help of the community and through investigative efforts". He was booked for attempted murder at West Hollywood Station and is due to appear in court on 7 September, his bail is currently $500,000 (£383,000).
Speaking to reporters, Seargant Jeff Bishop said that Brown was "known as a violent individual" and numerous previous assault convictions. The axe Brown is alleged to have used in Saturday's attack was described as being "hatchet-like".
Footage below is graphic and may distress some viewers