US President Donald Trump's warning to House Republicans that their jobs would be under threat if they opposed the repeal of Obamacare was not a threat but a "disclosure of honesty", GOP Congressman Tom Reed has claimed.
Trump spoke to House Republicans early on Tuesday (21 March) and directly addressed members of the Republican Freedom Caucus, a group of hard-core conservatives who support the Tea Party movement. The former business mogul urged them to support the bill because "a loss just isn't acceptable", a source inside the meeting told CNN.
"This is the reality, and if that's what motivates some members as they're so worried about their re-election that they have to be reminded of those facts that are out there, I think what the president was speaking was just the truth of the situation," Reed told The Hill.
Some of the members of the Republican Freedom Caucus have decried Trump's health care proposals as too soft and similar to the Affordable Care Act, widely known as Obamacare.
But the president has made it clear he wants the bill to pass without having to fight members of his own party.
"He told us if we don't pass this bill on Thursday, it will put everything in jeopardy that he wants to do, his agenda," Representative John Duncan also told The Hill after the meeting ended.
Trump kicked off the meeting on Tuesday by talking about the crowd size at a rally held in Lousiville, Kentucky, on Monday (20 March).
"We won't have these crowds if we don't get this done," he said. "I honestly think many of you will lose your seats in 2018 if you don't get this done."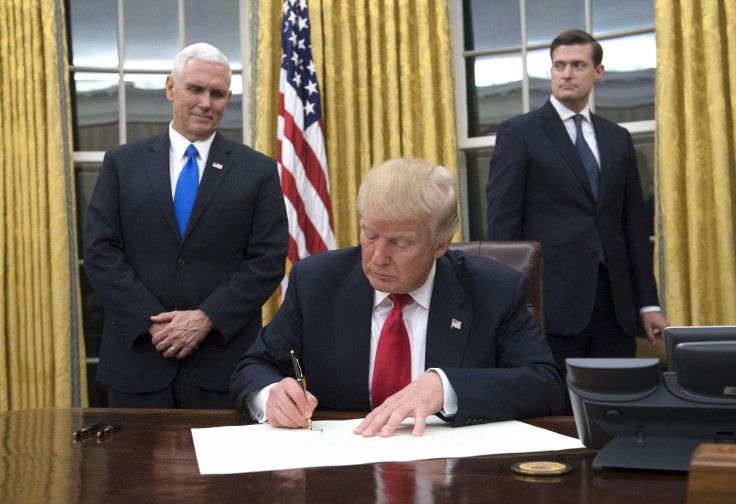 The bill faces a full vote to pass the House before heading to the Senate on Thursday.
Republicans need 216 votes to get the bill through and cannot withstand more than 21 defectors in their ranks. "We're gonna have a real winner. It was a great meeting...I think we'll get the vote on Thursday," Trump said as he left the meeting earlier.