2,000-year-old Roman roads discovered in northern England countryside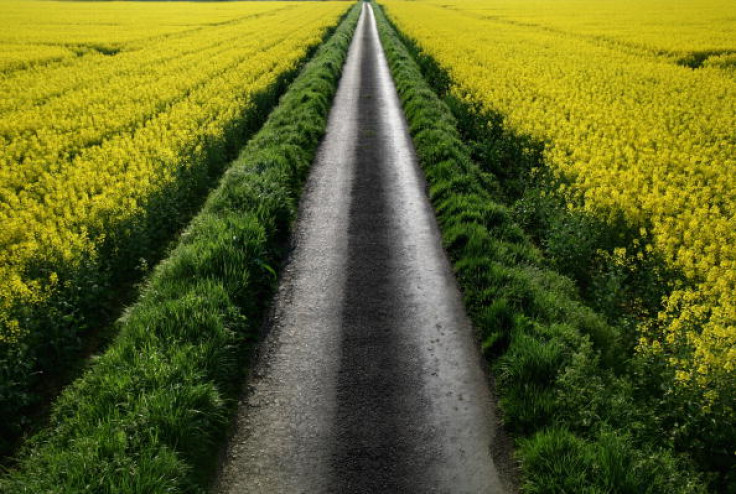 Archaeologists have mapped hundreds of kilometres of Roman roads that have been lost for thousands of years. These roads were built after Rome invaded Britain in 43AD.
The roads were discovered using data from Environment Agency's laser mapping technology called LIDAR (Light Detection and Ranging). The roads helped Roman squads conquer and control a large region of northern England, including Lancashire, Yorkshire and Cumbria. The discoveries are giving clues to a neglected chapter in the history of Roman Britain, the archaeologists said.
"Building roads to link up forts and settlements across this rugged landscape [in northern England] was a vital part of this conquest of the North," archaeologist David Ratledge, who discovered 17km road from Ribchester to Lancaster, said in a statement. "These were the county's most important Roman sites, so good communications between them must have been essential."
"It's [the road's discovery] been revolutionary," he added. Ratledge said Roman roads were typically 5-7m wide and around 0.5m high. However, after nearly 2,000 years of weathering, even such large structures are very difficult to spot. "The preservation of the [road's] remains varies massively. Parts of a road could still be half a metre high and easy to spot whilst in other parts it could be so subtle that you'd definitely miss it on the ground," he said.
At least four other stretches of Roman roads have also been mapped in northern England using LIDAR data. Hugh Toller, who used the data to find a course of the road in Cumbria, said the discoveries will help to reveal more about the history of Roman Britain.
"Often there are vague indicators of a route but not enough evidence to be sure. With LIDAR we can spot any 'aggers' — a Roman embankment or rampart — and if you find 2 or 3km of these running dead straight there is nothing it can be except a Roman road," he said.
The archaeologists noted that there are several other "lost" Roman roads that they plan to put back on the map. Many roads dating back to the first century Roman England could be discovered in the future, they added.
More on Roman Britain
© Copyright IBTimes 2023. All rights reserved.