Briton Wins EuroMillions Lottery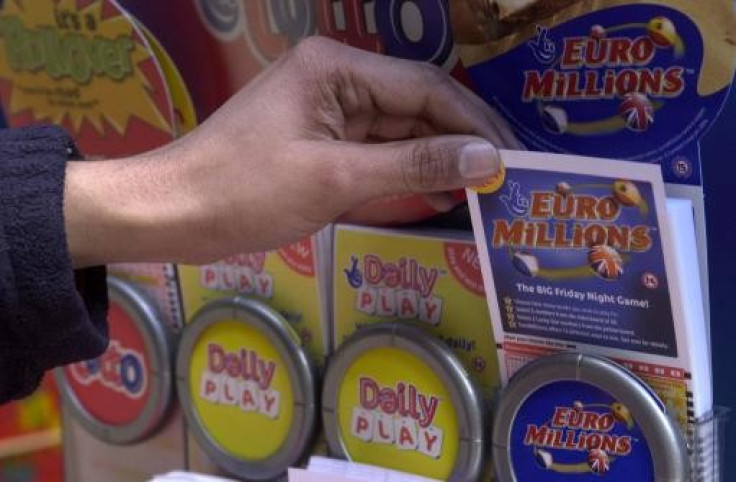 The UK had its fourth EuroMillions Lottery winner in results announced on 2 March. The newest prize winner, also the sixteenth biggest lottery winner, had not approached to claim his win, The Sun reported.
The EuroMillions lottery sees participants from nine different European Union nations. Started in 2004, participating nations include the UK, the Republic of Ireland, Spain, Portugal, France, Belgium, Luxembourg, Switzerland and Austria. Luxemburg remains the only nation in the participating nine that has not yet won any of the lotteries.
The latest winning numbers were 5, 6, 11, 30, 44, with Lucky Stars 2 and 6 and followed other winners Cassey Carrington and Matt Topham, both 22, from Stapleford in Nottingham, who won £45.1 million. Gareth and Catherine Bull, from nearby Mansfield, won £40 million.
EuroMillions has put a mammoth 185 million euro prize money to be disbursed among winners, which is being lapped up by individuals to please their lucky stars. The website for EuroMillions states that there is a one in thirteen chance of individuals buying lottery tickets getting something or the other as prize money with the suggested best way to participate being online, as it saves the trouble of losing your ticket.
The biggest EuroMillions jackpot winner in the UK in the past took £161.65 million. On 12 July, 2011 Chris and Colin Weir took this title as well as many others thanks to a Lucky Dip purchase.
Euro Million winners have set standards of philanthropy by raising 27 billion pounds for the benefit of communities in the UK as stated by the spokesman for the EuroMillions lottery conducting agency Camelot.
© Copyright IBTimes 2023. All rights reserved.