Louis Tomlinson partner Briana Jungwirth trolled after 'insensitive' Instagram post
Jungwirth was accused of making inappropriate posts after death of Tomlinson's mother.
Louis Tomlinson's partner Briana Junwirth incurred the wrath of internet trolls on Sunday after posting a picture of herself laughing following the ex-1 Direction member's debut solo performance on The X Factor. Fans of the singer were apparently disappointed by the tweet, which came two days after it was announced Tomlinson's mother Johannah Deakin had lost her battle against Leukaemia.
Deakin, 42, was reported to have died on Wednesday (7 December) after fighting an aggressive form of Leukaemia. It was confirmed by her husband, Dan Deakin on Friday, in a statement: "It is with immeasurable sadness that Johannah Deakin's family said goodbye to Johannah in the early hours of Wednesday 7th December 2016.
"Earlier this year Johannah was diagnosed with a very aggressive form of leukaemia that required immediate and continuous treatment."
Despite the devastating loss, 24-year-old Tomlinson decided to go ahead with his scheduled performance alongside DJ Steve Aoeki on the X Factor final on Saturday night. After the performance, Tomlinson was praised by X Factor judge and 1 Direction manager Simon Cowell who said: "I've known you now for six years. For what you have just done and the bravery you have just shown, I respect you as an artist and as a person."
Cowell added: "Your mum was so proud of you and she is looking down on you tonight and you have done her proud."
Leading tributes to Tomlinson, Jungwirth tweeted: "That performance was so brave and beautiful. We are all so proud of you @Louis_Tomlinson."
She added, referring to the baby she has with Tomlinson: "Imagine Freddie watching his dad's performance and exhibit pure bravery and strength."
Earlier in the week, Jungwirth shared a statement on her social media accounts paying tribute to Deakin, in which she said: "I aspired to be just like you in a mother to Freddie."
Though fans praised Jungwirth's heartfelt post, they quickly turned after she shared a picture of herself in the early hours of Sunday morning in which, with her hands clasped over her mouth, she appears to be giggling.
One fan pointed out what they perceived to be an inappropriate post during Louis' time of grief, saying: "Posting irrelevant sh** when the father of your child just lost a loved one. okay!".
Another demanded to know: "What do you think about Johanna is dead???@brianaashleyjungwirth"
Though fortunately for Jungwirth, many of Louis' other fans were on hand to defend her. One pointed out: "she's wearing black which could mean she's mourning." Another pointed out that she might not in fact be smiling, since you couldn't see her mouth.
Meanwhile a string of other Instagram users urged her not to listen to any negativity and mourn in her own way.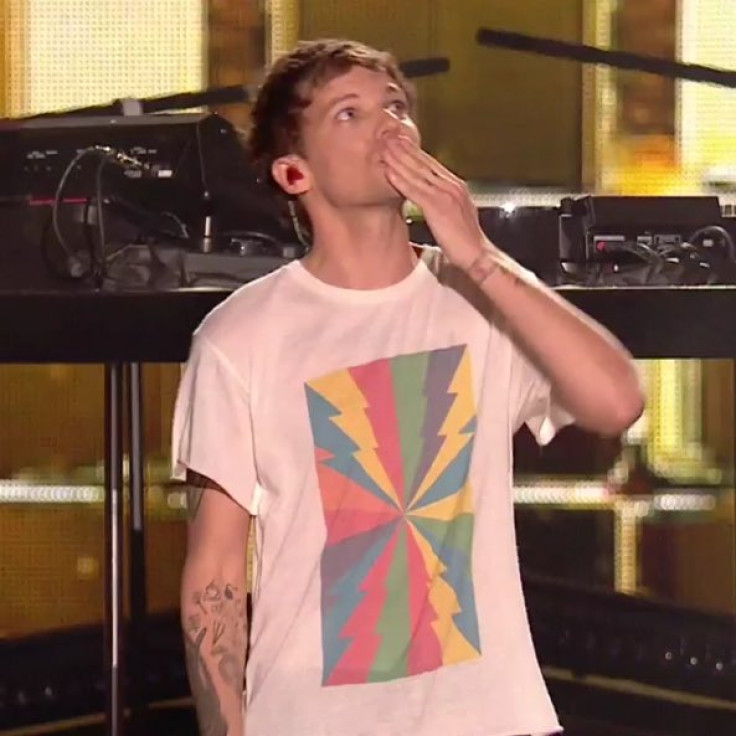 © Copyright IBTimes 2023. All rights reserved.