Hundreds of Pilgrims Flee Lourdes as Flood Hits Shrine [VIDEO]
Lourdes Sanctuary is a major Catholic pilgrim site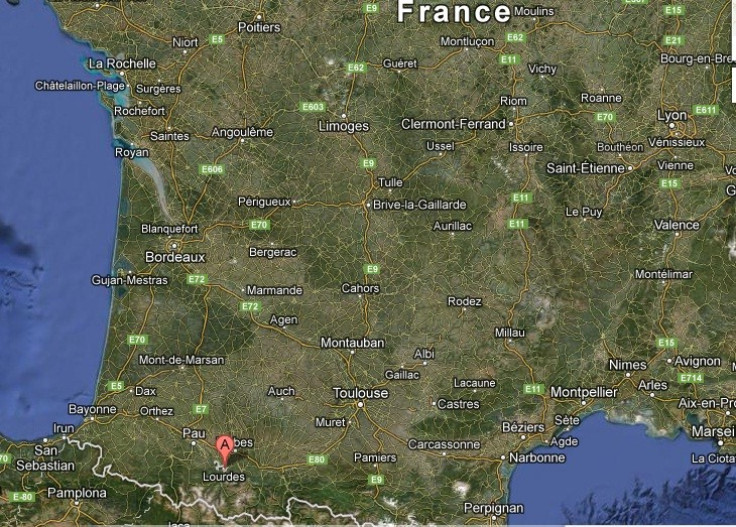 French rescuers have evacuated more than 500 Roman Catholic pilgrims from the sanctuary at Lourdes as flood waters entered the shrine.
The water has reached nearly one metre (three feet) in front of the grotto where the Virgin Mary is said to have appeared.
"The space in front of the grotto is entirely covered with water, the altar is under water," Thierry Castillo, the custodian of the sanctuaries, told AFP.
The Basilica of the Immaculate Conception has not suffered any damage in the floods.
The Sanctuaires Notre-Dame de Lourdes posted the video below on their YouTube channel (in French).
The region has experienced several days of non-stop rain, leading to what officials have described as the worst floods in 25 years. The river Gave de Pau has burst its banks.
"I've seen nothing like it in 40 years," said hotel owner Pierre Barrere. Meteorologists warned the rain will continue until Sunday.
Six million people from around the world visited the shrine in 2011.
Catholics believe that the Virgin Mary appeared to a peasant girl named Bernadette Soubirous in the grotto at Lourdes in 1858.
The Lourdes pilgrimage site is now home to 22 places of worship and many disabled and ailing pilgrims claim to have been miraculously cured of their conditions by the spring water in the sanctuary.
The Catholic Church has recognised 68 miracles associated with the shrine.
© Copyright IBTimes 2023. All rights reserved.