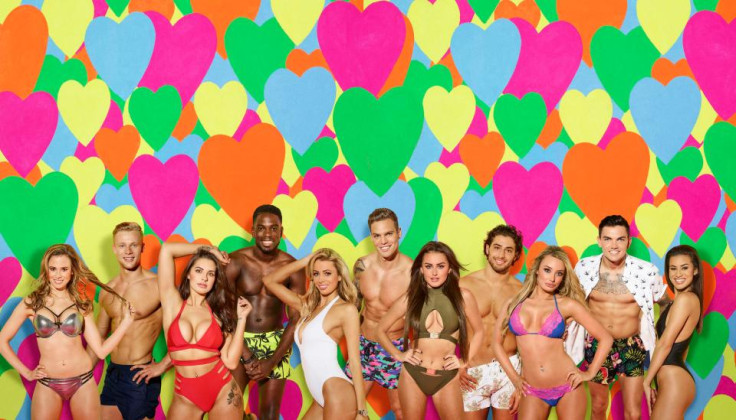 With her natural image, minimal make-up and poise, Camilla Thurlow is a tad out of place on the new series of Love Island.
The 27-year-old from Dumfries, Scotland, who works in explosive ordnance disposal, was picked by 21-year-old Sam Gowland over Essex busty blonde bombshell Chloe Crowhurst on the opening episode last night (5 June), much to viewers' delight.
Fans of the show were quick to comment on Thurlow's subtle glamour and class, with one person tweeting: "Camilla is sooo classy and beautiful" as another wrote: "Camilla seems really lovely, hope she doesn't get walked all over in there".
And though Thurlow may be looking for her Prince Charming in the luxury Spanish villa, she has already had taste of a royal romance with none other than our very own Prince Harry – and has since made comments about his new girlfriend Meghan Markle.
On eschewing the topic of Prince Harry in the villa, she told CelebsNow: "Being realistic I probably can't get away without talking about it in the house. I have a policy of never speaking on behalf of an ex."
She also praised Harry's girlfriend of almost one year, Suits star Markle, 35, for her looks and humanitarian work, adding: "I think she's amazing and beautiful. She does lots of humanitarian work too. What's not to like?"
The Scot made headlines back in 2014 after reportedly 'snogging' the 32-year-old royal following his break-up with actress Cressida Bonas.
A source told The Sun in 2014: "They looked very cosy and kissed more than once. But they are not serious in any way. They're just two young people having a good time.
"It's probably unlikely they will see each other again. They are both very busy. They had both had a few drinks and looked like they were having a great time."
The TV newcomer also spoke about her royal dalliance prior to entering the show and claimed she was worried about being known as simply "Harry's girl".
She told The Mirror: "I don't want anything in my past to affect the possibility of that happening. If someone on the show asks about it, I don't really talk about exes anyway, I don't like that you're speaking for both parties and I'm quite private about that sort of thing."
Love Island continues tonight at 9pm on ITV2.