Love Mad Max Fury Road? Live Mad Max Fury Road!
Wasteland Weekend 2016 is a post-apocalyptic festival in the Mojave desert, inspired by the Mad Max films.
George Miller's Mad Max: Fury Road created a new generation of fans into everything post-apocalyptic, from cosplay to customised cars. The Wasteland Weekend festival in southern California's Mojave desert allows them to show off their creations. As the event's director and co-founder Jared Butler puts it: "Love Fury Road? Come out and live Fury Road!"
The annual four-day post-apocalyptic party imagines a future where civilisation as we know it has collapsed. An alternative compound springs up in the Mojave desert, and attendees have to survive without electricity and running water. Bands and DJs provide the soundtrack for the adults-only festival, which sees burlesque dancers, fire-breathers and stunt fighters perform in the Thunderdome. IBTimes UK presents a gallery of photos from Wasteland Weekend 2016.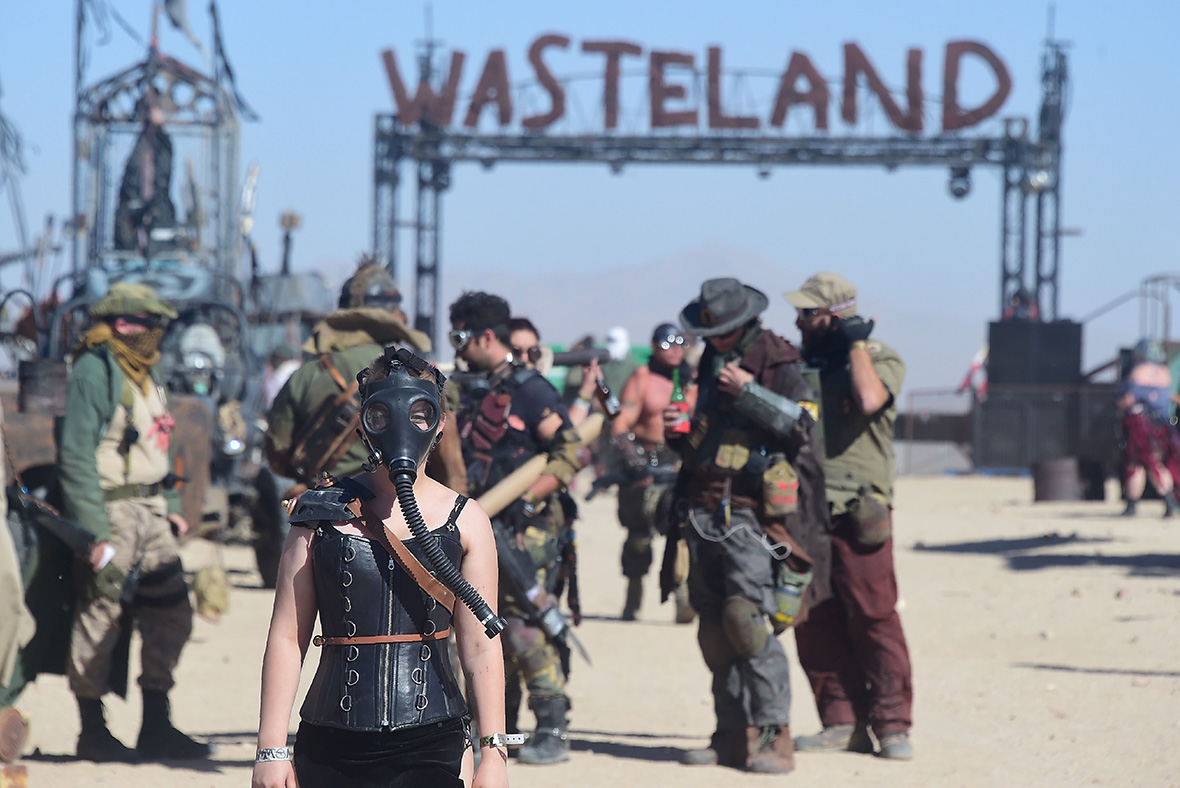 This year's Wasteland Weekend festival runs from 22 to 25 September 2016 in the Mojave Desert.