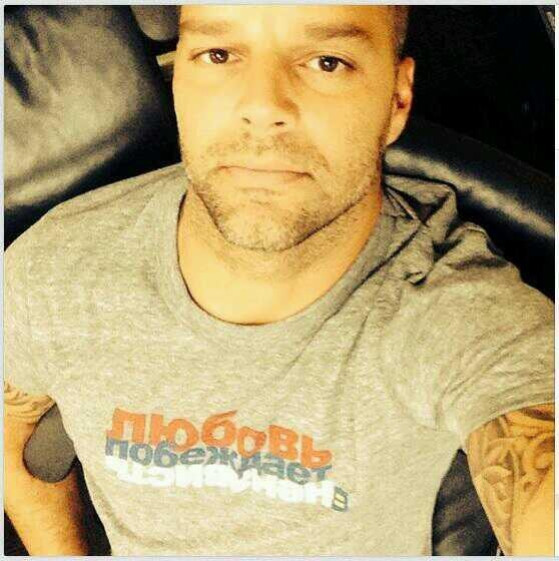 Singers Ricky Martin and Fergie, and actors Jonah Hill, Jamie Lee Curtis and Kristen Bell were among the celebrities donning the Love Conquers Hate T-shirt in support of Russia's LGBT community.
The initiative, launched by Human Rights Campaign (HRC) - the US' largest gay rights group - asks celebrities, athletes and politicians to share a photo of themselves wearing the Russian-language version of Love Conquers Hate t-shirt on their social media platforms with the #LoveConquersHate.
"Love and equality are universal values that aren't limited by language or national borders," said HRC president Chad Griffin.
"We stand with Russia's LGBT community and their allies and we are committed to doing as much as we possibly can to support their efforts to repeal this heinous law."
In June, the Russian parliament passed a bill banning homosexual "propaganda", which bars the spread of "propaganda of non-traditional sexual relations" among minors and imposes heavy fines for violations.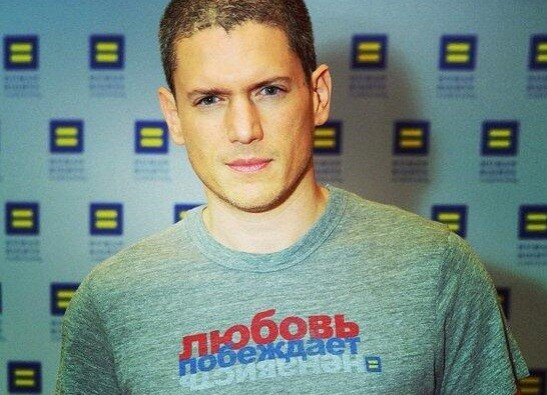 Other celebrities joining the campaign included Kevin Bacon, Wentworth Miller, Perez Hilton, Amanda Leigh Dunn and Olympic swimmer Craig Gibbons, NBA basketball player Jason Collins, and country singer Maggie Rose.
Preparations for the Sochi Winter Olympics have been overshadowed by an international outcry over the law but President Vladimir Putin pledged that gay athletes and guests would be welcomed.