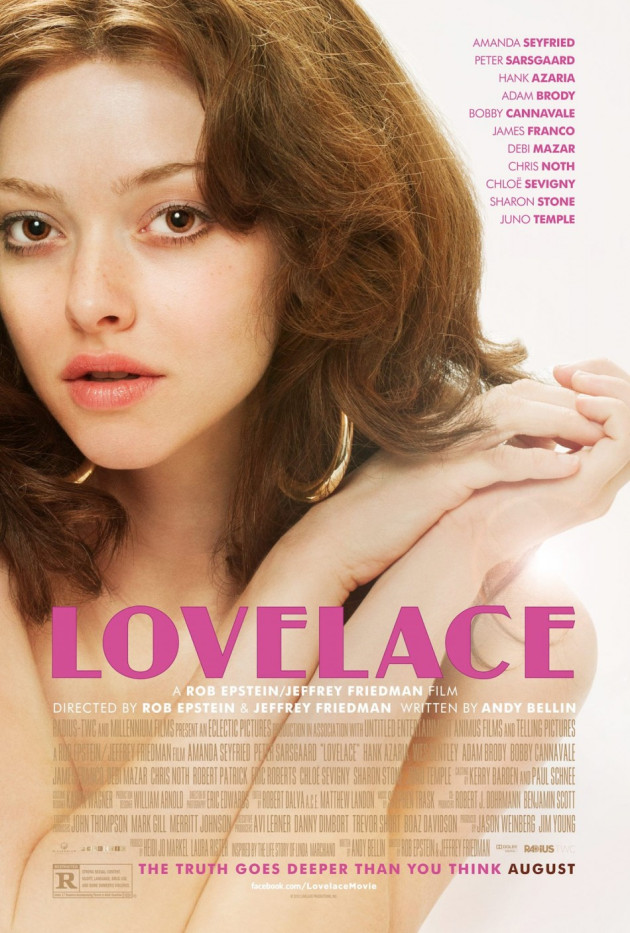 Amanda Seyfried's newest film, Lovelace, is being taken to court by Arrow Productions, over content copied from the 1972 adult film Deep Throat. The production house argues three scenes have been lifted from their iconic skin flick and they were not approached for permission.
The 27-year-old Seyfried stars as Linda Lovelace, an American adult film actress who rose to popularity as the star of Deep Throat. She was born Linda Boreman in 1949 and died in 2002, spending only 17 days in the American pornographic industry. However, she spent the rest of her life campaigning against the industry's treatment of women and fighting to escape her own violent and abusive past.
The film chronicles Lovelace's early years and, according to co-writer/director Jeffrey Friedman, highlights the start of the "sexual revolution".
He explained: "The sexual revolution was a very important moment in our history; it sort of defined who we are, and it was a lot more complicated than I think people recognize Linda's story is really about all of that. She's a very complex person who became the poster girl for the so-called 'sexual revolution', and then as she became more and more of a self-possessed woman and a feminist, she told a very different story about her life."
Arrow Productions say they did give permission for an earlier film on Lovelace's life - Inferno, starring troubled actress Lindsay Lohan. However, that project was shelved much before this began and the permission was not transferable.
The lawsuit demands $10m in damages and Arrow also wants to block the release of Lovelace. The film is to premiere in UK theatres on 23 August.
Lead actress Seyfried's previous credits include the Oscar-winning blockbuster musical Les Misérables (opposite Hugh Jackman, Anne Hathaway and Russell Crowe) and Mamma Mia (the musical based on a collection of Abba's songs). She beat out Olivia Wilde, Lindsay Lohan and Kate Hudson to Lovelace's title role.