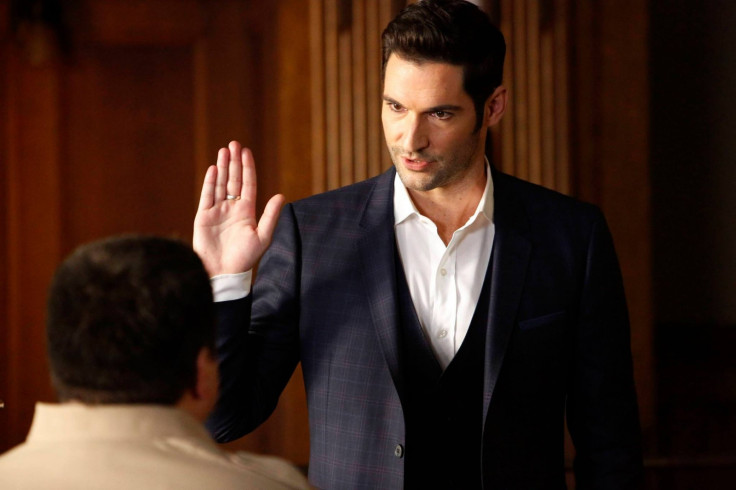 After a three-month long hiatus, Lucifer season 2 returns with episode 14 on 1 May at 9pm EST on Fox. However, the devil – who had gone off the radar after the tragic events of the last episode – will not be alone when he returns to his regular crime-solving life in LA during the spring premiere this Monday.
Click here to watch Lucifer season 2 episode 14 live online on the official website of Fox. The spring premiere episode airs on the network this Monday at 9pm EST.
What's next in store for Lucifer and Chloe in the last 5 episodes of season 2? Here are all the details:
1. Monday's episode of Lucifer is cheekily titled Candy Morningstar and it teases a mystery woman in the life of the lead character starring actor Tom Ellis. The official synopsis for episode 14 is as follows:
He materializes just in time to help solve an up-and-coming guitarist's murder and introduces the department to a ditzy stripper named Candy... a new mystery woman in his life. While Lucifer's mom desperately tries to contact her son, Chloe tries to push him away.
After the disappearing stint pulled by the flamboyant Morningstar, it looks like the devil will have a hard time proving "himself in order to be invited back onto the team."
2. Lucifer is known for his whimsical attitude and he will be no different when he returns from his sudden trip in Vegas. The description and the promo of episode 14 hints that the protagonist is all set to shock his family and Chloe with a surprise announcement about his new wife, a stripper named Candy.
Charlotte, the mother of all creations and the devil confirms the ominous doubts in the promo as she says, "Lucifer is concocting a plan".
3. Fans will finally get a glimpse of Lucifer's father – God – two weeks later when the Fox series airs episode 16 on 15 May. The episode, titled God Johnson, guest stars Timothy Omundson (from Psych, Galavant) in the crucial role as the Morningstar patriarch. Official synopsis is below:
When a grisly murder takes place at an insane asylum, the prime suspect calls himself God (guest star Timothy Omundson). After realizing that this man could actually be his father, Lucifer struggles with his feelings towards him and tries to find the truth, all while trying to discover who the real killer is.
4. Episode 17 is titled Sympathy For The Goddess and possibly revolves around Tricia Helfer's character Charlotte. Following God's reunion with his children in episode 16, there's definitely going to be some trouble brewing for Lucifer's mother.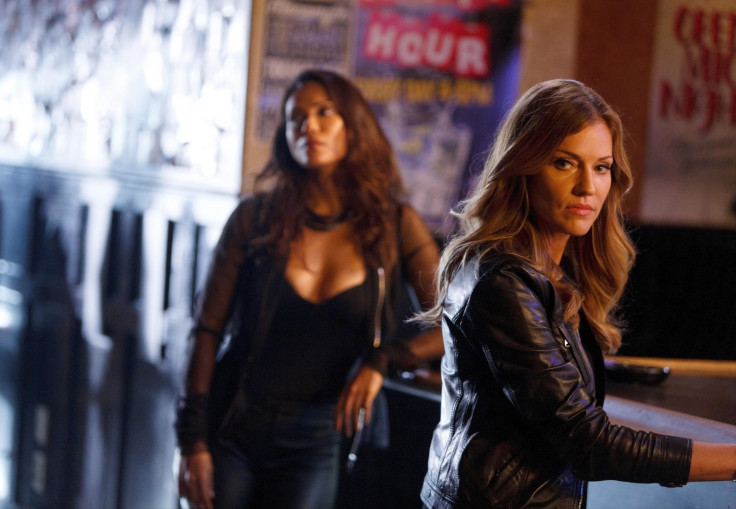 5. Season 2 finale title - The Good, The Bad And The Crispy – was revealed on Twitter by Lucifer Writers Room. "Who's gonna get burnt by the wrath of the devil (sic)," an excited fan commented as episode 18 title stirred curiosity.