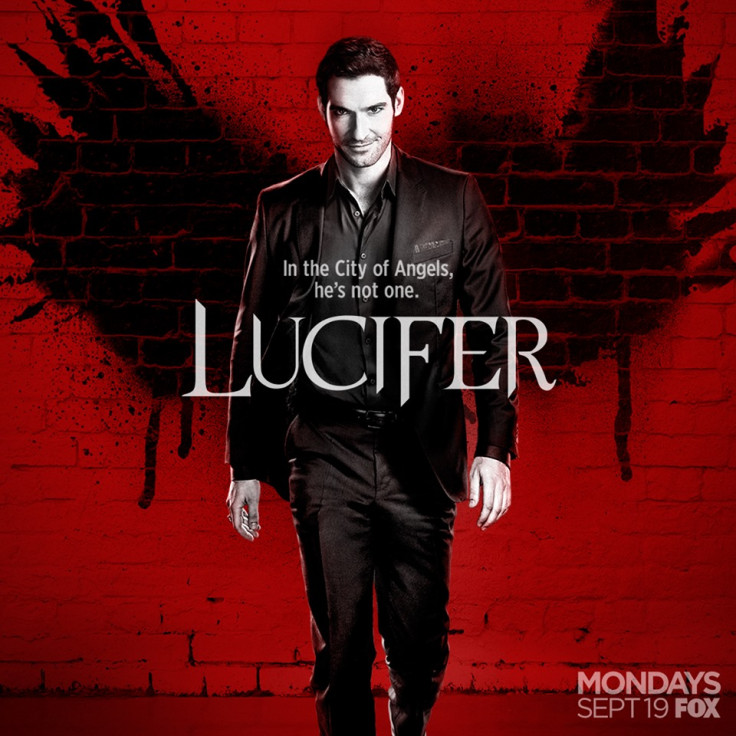 Lucifer's devious plans for his mother will come full circle when the Fox series airs its season 2 finale on Monday, 29 May. Episode 18 titled The Good, The Bad, And The Crispy revolves around the Morningstars and their desperate attempts at putting the flaming sword together to open the gates to heaven.
Will the devil send his mother to heaven or to hell? Click here to watch the episode live online on the official website of Fox or watch on Monday night at 9pm EST.
Lucifer fans are no strangers to the devil's plots against his mother Charlotte. But Tom Ellis warns his character is in for a "bit of a shock" during the season 2 finale.
This paired with the latest promo for the upcoming episode strongly hints at one thing – Lucifer is about to be betrayed by someone close. Will it be Amenadiel?
Here are three plot spoilers to expect during Monday night's finale episode:
1. Lucifer's plans to punish his parents depend majorly on assembling the pieces of the flaming sword and the final key is in the hands of Amenadiel. The promo hints that God's eldest son will have a change of heart once he finds out about his newfound position (his necklace being the key) in the family.
But at the last moment Amenadiel takes off with Charlotte leaving Lucifer in a potential crisis.
2. The finale episode title The Good, The Bad, And The Crispy had sparked rumours about someone being burnt to death and it looks like fans won't be disappointed. In the promo, Charlotte accidentally burns a murder suspect with the powerful fire light from her wound, leaving Lucifer to clean up behind her.
Not only does he have to clear the evidence of his mother's crime, but he also has to hide facts from Chloe, thus jeopardising their relationship once more.
3. Ellis who stars as the titular character cautioned fans about a major shock in the final episode. "Our final two episodes of this season, it's all about mom's plan to get back to Heaven and taking her sons with her and how that kind of unravels. And then the very, very end of this season, Lucifer is in for a bit of a shock," he said.