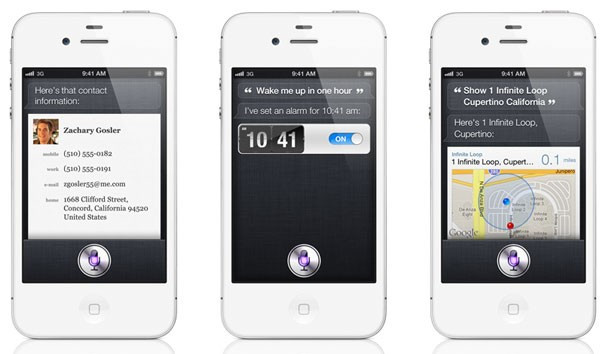 New reports have emerged suggesting a select number of the horde of Apple fans pre-ordering the company's iPhone 4S may get it before the device's 14 October release date.
The news was reported by unofficial Apple site MacRumors. The Apple rumour-mill suggested that a number of its readers had contacted it claiming the UPS tracking number they had been given for their iPhone 4S listed dates before its official 14 October release date.
Since the news broke analysts have questioned the authenticity of MacRumors reports. The nay-sayers pointed out that Apple has in the past coordinated with carriers and shipping companies to ensure the products are not delivered until their official release date.
The iPhone 4S was unveiled by Apple last Tuesday and is currently available for pre-order in he UK on a number of mobile carriers' sites, including Vodafone and Orange.
The providers prices are pretty equitable in general, offering the iPhone 4S free on two-year contracts ranging from around £40 to £60 per month. Cheaper contracts reduce the monthly fee to around £25 per month but ask customers to shell out £380 for even the most basic model of the 4S.
Additionally, the device is available for pre-order sim-free direct from Apple for prices ranging from £499 to £699.
Despite reports of high pre-order sales, the iPhone 4S unveiling has been tempered by the death of Apple's co-founder Steve Jobs. Apple's ex-CEO and then Chairman passed away Wednesday just one day after the 4S' unveiling.
At the time this article was written Apple had not released any official statement addressing MacRumors report.