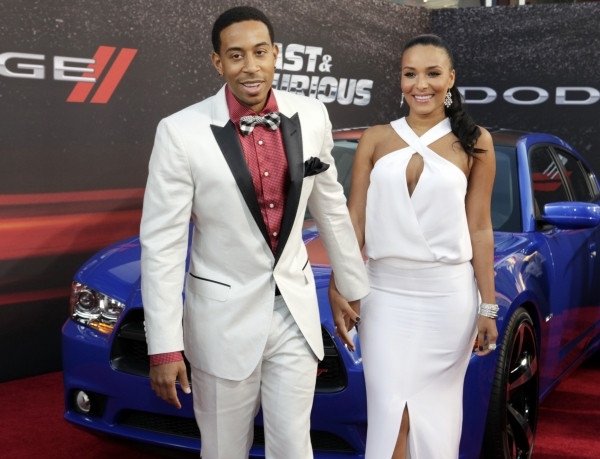 They only recently got married but rapper Ludacris and his wife Eudoxie Mbouguiengue have already added a new edition to their family with the birth of their baby daughter.
The Furious 7 actor and Gabonese model announced the arrival of their first child together via social media with Eudoxie revealing the baby's name as Cadence Gaelle Bridges.
Ludacris, 37, shared the joyful news on Instagram by posting a throwback Thursday photo of Eudoxie's mother holding her as a child and another photo of himself with his new wife and the caption: "Unstoppable."
The model also shared photos of the "baby girl" balloons she has received from loved ones, including a bouquet of flowers from Ludacris' Fast & Furious co-star Vin Diesel.
Sharing details of the newborn, a source close to the couple told E! News: "The baby's name is Cadence Gaëlle Bridges.
"She was 7 lbs, 4oz and beautiful like her mum. Her middle name means 'a father's joy'."
Their new daughter will have plenty of company as Ludacris, real name Chris Bridges, is also a father to daughters Karma, 14, and one-year-old Cai, the latter of whom the hip hop star recently won primary custody.
The couple's engagement was revealed on 26 December and it was later revealed that they had tied the knot on the same day.
Speaking of their surprise nuptials, the Area Code rapper told E! News: "We chose a simple and intimate wedding that was perfect for us.
"We wanted the day to be about our loving commitment to each other."