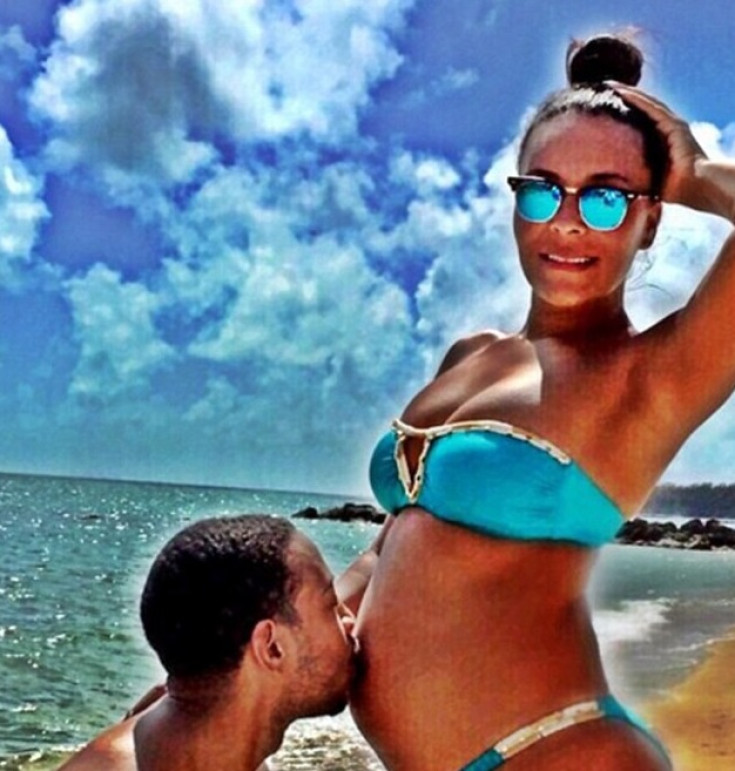 Congratulations are in order for Fast And Furious star Ludacris and new wife Eudoxie Mbouguiengue, who are expecting their first child together.
The couple, who tied the knot in December after dating for six years, announced their baby news on Instagram but posting a snap of the rapper and actor kissing his partners' growing baby bump.
In the picture captioned "Beautiful day on the beach", Mbouguiengue is shown in a teal bikini as the rapper kisses her bare baby bump. He reposted the image, adding "Beautiful day indeed".
The Act A Fool hitmaker, who real name is Christopher Bridges, also has 13-year-old daughter Karma from a previous relationship as well as a one-year-old Cai Belle fathered while he was separated from his partner.
In February, the 37-year-old star was granted full custody of Cai Belle after an Atlanta judge ruled actor and musician would provide a more stable home for the little girl than her mother Tamika Fuller.
The controversial decision came after months of heated litigation in family court, which saw Fuller claim the star offered her "cash and a house" if she got an abortion. Fuller had even accused Ludacris of having the quickie marriage just so he could prove how stable his household was to the judge.
"He gave me the money for an abortion actually. It was $900 and change," she testified in court adding: "I didn't want to take his money at the time."
Full custody also effectively ended his $7,000 (£4,500) a month child support payments to Fuller.
"I am gratified that the judge found me to be the most fit and proper parent to have primary physical custody of our beautiful daughter," he told People magazine in a statement.
Bridges is set to reprise his role as Tej Parker in the new Fast And Furious film, which is in cinemas on 3 April.