Brendan Rodgers has criticised striker Luis Suarez for his comments on diving. The Uruguay international controversially admitted to diving to earn a penalty, in the Premier League match against Stoke City earlier in the season.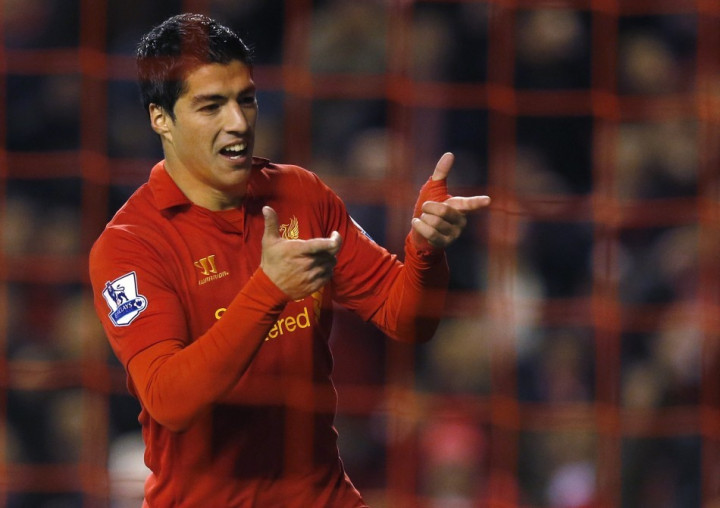 "I think it's wrong. It's unacceptable. I've spoken to Luis and it will be dealt with internally. Diving is not something we advocate. Our ethics are correct. He has been totally understanding on where I am coming from as manager of the club. This is a big club and, whatever people do say goes around the world, and what was said was wrong and not acceptable. There is no-one bigger than the club or the club's image," the ex-Swansea City boss said.
Suarez's actions in the match against the Potters also earned him the ire of Stoke manager Tony Pulis. The Reds' star has had a difficult season, despite his excellent goal scoring record. Suarez was found guilty of racially abusing Manchester United defender Patrice Evra. And the Anfield club came under fire for their handling of the situation, with club sponsors believed to be unhappy over the event.
Rodgers on Sturridge
Meanwhile, Rodgers has called new signing Daniel Sturridge a "charming young man" and expects the former Chelsea youngster to make a name for himself at his new club. The 23-year-old has scored twice in two appearances for his new club.
"Daniel is a player who will fit into that mould as well. It's going to take him time to really feel at ease, this will be his first time playing at Anfield - that's a special feeling. The supporters are brilliant here, they'll get behind him and they see already the threat that he can pose," Rodgers explained to the club's Web site.
"I found him a real charming young man. I was aware of him beforehand and I think any frustrations or disappointments he's had [at other clubs] have purely been through the basis that he wasn't playing or getting an opportunity," the Northern Irishman added.