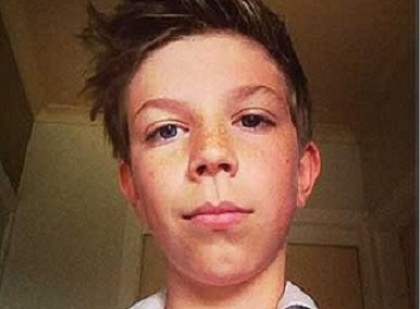 The Australian father who beat his 11-year-old son to death with a cricket bat should have been arrested weeks before the attack, police have admitted.
Victoria's police commissioner Ken Lay said "shortcomings" in the force's outdated IT system prevented police from realising 54-year-old Greg Anderson already had five outstanding warrants for his arrest for failure to attend court, after he was questioned over an alleged assault on 27 January.
Anderson was shot by police after beating his son Luke Batty to death with a cricket bat at the Tyabb cricket oval on the Mornington Peninsula, south-east of Melbourne.
Anderson, who had a history of violence and mental illness, was shot once in the chest after he ran towards officers armed with a knife.
Lay told reporters that there was a "gap" in knowledge between officers on the force who did not realise he had five warrants for his arrest.
When a warrant is issued, the suspect's details are not added to a central database unless he has gone two weeks without arrest.
Lay said if Victoria police had a more "modern IT system", the 11-year-old's death may have been prevented.
"There were five warrants of apprehension in existence ... our members in attendance would not have been aware of those warrants because of shortcomings in our IT system," he said.
"This is not me blaming an IT system for the death of a young boy. It is one part of a very complex issue for us."
Lay added it is ''easy to say in hindsight'' Anderson should have been in jail before the attack, but it was ''too soon'' to judge the actions of police without a full investigation.
Luke's mother Rosie Batty told how her son "begged" her to let him spend a few more minutes with his father at the end of the cricket practice because he rarely saw him.
Batty, originally from the UK, said there had been an apprehended violence order which prohibited Anderson from seeing his son regularly.
"Quite clearly, in this case, the family had a connection to the department," said Children's Commissioner Bernie Geary.
"The death of Luke, with a connection to the [Department of Human Services] and its services, requires a pretty fulsome review to determine whether there was the proper services and assistance available, to see if all the links in the chain worked correctly."
Prime Minister Tony Abbott described the incident as an "absolute unspeakable tragedy and just horrific beyond words".