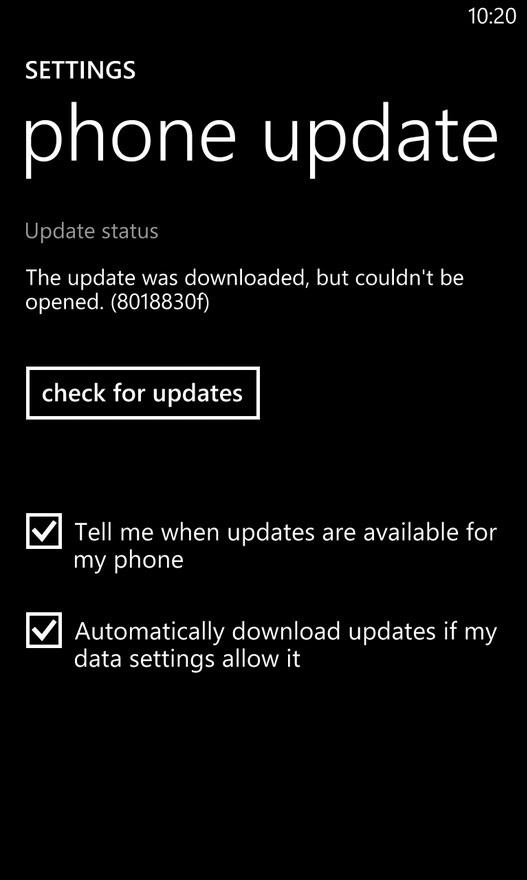 Microsoft has provided a fix for the Lumia Windows Phone devices on Developer Preview Program having issues with Lumia Denim update installation.
If your Windows Phone device is on preview for developers and if you have opted out of the version or, have been removed from the Program, then the new Lumia Denim firmware with improvements from Windows Phone 8.1 Update 1 will not be available for the device. The device might get an error 8018830f while installing the update.
If you are one among those who are facing the issue for the Lumia Denim update, do not worry as fixes are available to resolve this.
In a FAQ section, Microsoft has advised users, if this happens, to keep your device updated with the latest software version available for developer preview. And then you might try installing the new Lumia Denim update.
Another way is to remove the Developer Preview Program using Lumia Software Recovery Tool. Following is Microsoft's statement to recover the error while installing Lumia Denim.
"If your phone was enrolled in the Windows Phone Developer Preview Program but was reset or otherwise removed from the program, the Lumia Denim update will not be available, or reports an error 8018830f. To recover this, first check your phone for any of the updates for the Developer Preview and then install the Lumia Denim update.

You may also use the Lumia Software Recovery Tool to remove the Developer Preview Program and return your phone to the official Lumia update. You can download the tool at www.microsoft.com/mobile/support/recovery-tool."
[Source: NPU]