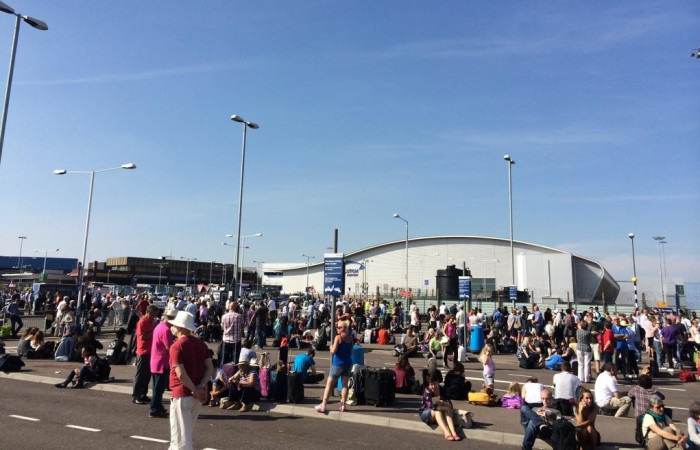 London Luton Airport is to reopen after a bomb squad carried out a controlled explosion at its departure terminal.
Thousands of passengers were evacuated at 1.36pm after airport security raised concerns about an item that was passed through a security check
Amid "chaotic" scenes, the approach road to the airport was also closed, while flights were diverted 50 miles away to Stansted Airport and a bomb disposal unit arrived and deployed a robot to investigate the package.
Bedfordshire Police has since confirmed the package, which is not a home-made bomb, was "suspicious" but was destroyed at 5.15pm, with the airport to reopen soon but with long delays.
The force has also confirmed no one has been arrested in relation to the incident.
Flights were ready to board with passengers who had cleared security were able to depart, while staff handed bottles of water to travellers who were stranded outside the airport.
The airport has urged passengers to contact their airlines, adding some flights were being diverted to other airports in the London area as well as ones in the Midlands.