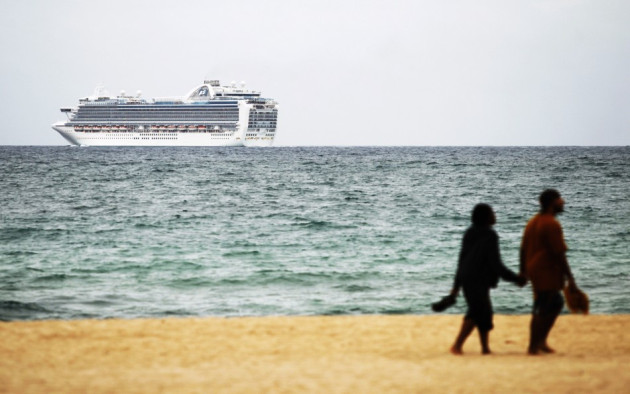 Need to get away from it all for a while? Like luxury cruises? Have 124 days of holiday time to take off work? Got a spare £1m lying around?
Probably not.
But for the moneyed minority, what is billed as the "world's most luxurious cruise", which works out to around £8,000 a day for two people, is still an option even in these austere times.
The trip is being offered by Six Star Cruises and will take the holidaymakers to 28 countries, including French Polynesia, New Zealand, and Barbados, before finishing near Miami, Florida.
While the rest of us slave away in the gulag that is present-day Britain, these pampered princes and princesses will enjoy Beluga caviar, worth £4,000 a kilogram, and Da Hong Pao tea, worth £2,000 a kilo - before they have even set foot on the ship.
Once they have snaffled up all that, guests will then be flown in a mahogany-panelled private jet, with gold-plated fixtures for added gratuity, to the United States, where they will board a luxury cruise ship.
For those with blue blood and no shame, the royal suite offers two bedrooms, two marbled bathrooms - where you can scrub what is left of your conscience away with the designer soap provided - and a choice of nine different pillow types to rest your head on while you watch the flat-screen television in the bedroom.
There is even a butler on hand to fluff your pillows. After resting the brain, a lecture programme of eminent speakers is being offered for the more intellectual guest.
For those not up to any intellectual challenge, the butler can go along in their place at no extra charge.
All-inclusive meals are provided, with afternoon canapés offered as well as breakfast, lunch, and dinner.
Once the cruise is complete, guests will stay at a Miami hotel in a £7,300-a-night apartment with private cinema and butler to help them back into normal society.
"This is a cruise that will never be forgotten," Six Star Cruises director Mal Barritt said.
And, for 99.9 percent of us, a cruise that will never be experienced.