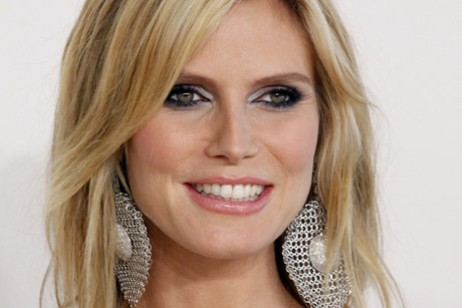 It looks like it's not only Whitney Houston who had a soft spot for The Bodyguard.
Just months after splitting from her husband of seven years, Heidi Klum has fallen in love with her minder Martin Kristen.
The 39-year-old German-born supermodel, finally opened up about her whirlwind romance with her bodyguard- turned- boyfriend in a recent interview.
"Ja! Ich bin verliebt!" she declared in Bunte Magazine which means, "Yes! I'm in love!"
The former Victoria's Secret star also revealed that it helped that her brood - Leni, 8, Henry, 7, Johan, 5 and Lou, 3 - approved of her new relationship.
"They like him very much," the blonde beauty said. "That's one reasons I like him so much. He's been helping me for four years now. And he takes wonderful care of the kids. He plays with them, he protects them. I trust him.'
Klum, who parted ways with estranged husband Seal in January, reportedly started dating Kristen soon after.
The new couple have kept their relationship under wraps and the catwalk queen insists it is all down to her beau.
"Martin is not hiding," she said while revealing that they plan to spend Christmas with the children's grandparents in California.
"He's just not the sort of guy looking for the spotlight. He prefers to stay in the background. There will always be people who will criticise whoever I live with, what kind of clothes I wear or what hairstyle I have. At the end of the day, you have to do what makes you happy. That's the rule I live by."
Their unusual relationship has drawn parallels to Whitney Houston and Kevin Costner's 1992 film The Bodyguard - about a singer who falls for the man employed to protect her.