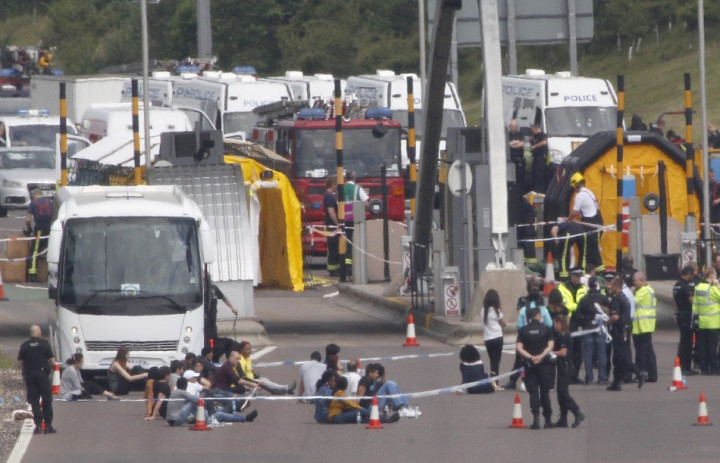 The M6 Toll motorway has been closed after armed police stopped a coach in the West Midlands in a suspected counter-terrorism operation.
The Highways Agency confirmed the motorway had been closed in both directions following a "police-led" incident.
Traffic ground to a standstill during the rush hour with some motorists claiming to have been stranded for an hour, according to the Birmingham Mail.
Sky's crime correspondent Martin Brunt said: "Police are there in very big numbers, including armed police, and there was some concern this could be some sort of terror incident. One report is of a chemical spillage but I think it will be some time before anything in clarified."
West Midlands Police said the coach was on the hard shoulder and had "stopped of its own accord".
Staffordshire police said they were called at 8.20am.
A Staffordshire Police spokeswoman said: "There is an on-going incident on the M6 at Weeford, near Litchfield. Both lanes of the motorway remain closed while officers deal with the incident."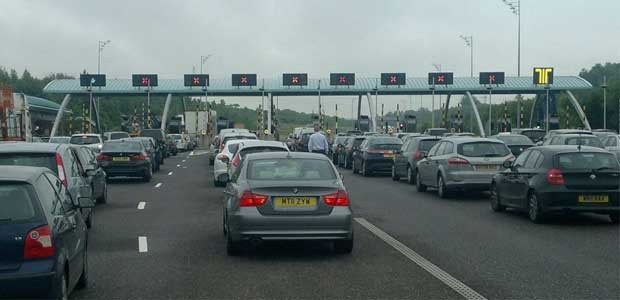 The closure of the toll road is likely to stay in place until the afternoon, according to the Highways Agency.
A Megabus spokeswoman said the coach was heading south from Preston to London when it was stopped, adding: "We are assisting police with their inquiries into an allegation made against a passenger who was travelling on board one of our services."
The incident follows on from six people who arrested across London during an anti-terrorism operation.
It is not thought the two incidents are linked.
Five men and one woman have been arrested in London as part of a pre-planned counter terrorist operation.
The men and woman were arrested suspicion of the commission, preparation or instigation of acts of terrorism.
Metropolitan Police said the arrests were not in connection with the upcoming Olympic and Paralympic games.
UPDATE: Megabus Passengers Evacuated after Man Seen 'Pouring Liquid into Smoking Bag'