The next version of Apple's Mac operating system - OS X 10.8 Mountain Lion - will feature Notifications Centre, an application first seen on the iPhone and iPad.
Notifications Centre on the Mac will be a part of Mountain Lion, announced on Thursday and due to be released in the summer of this year as an update to the current Lion Mac operating system.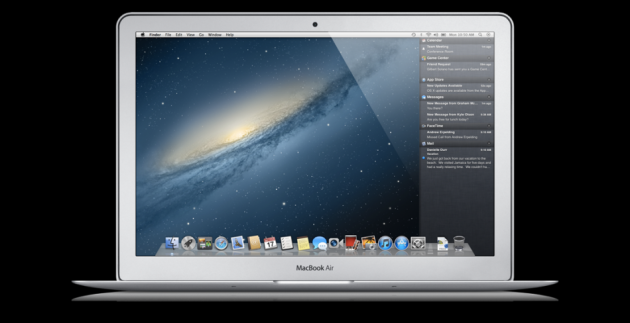 Notification Centre on the Mac is accessible by swiping from right to left with two fingers on the trackpad; looking almost identical to its iOS sibling, the notification bar shows links to received messages and emails, as well as updates to applications, reminders and calendar entries.
The user is able to choose which applications appear in the notification centre, which order they appear and whether notifications also appear in a banner in the top right-hand corner of the screen, similar to how they do in iOS 5.
Apple has said that Notifications Centre for Mac also works with Mail, Calendar, Reminders, Twitter, missed FaceTime calls and software updates.
But the system isn't just limited to Apple's own applications, as developers will be able to opt in to have their own programmes and games work with Notification Centre, too.
The new feature is one of many iOS-inspired changes to debut on Mountain Lion, which is available for Apple developers as a beta now and will be sold to the general public in the summer.