Macedonia: Migrants refused entry sew their lips up in protest over Syrian refugee 'bias'
Moroccans, Iranians, Bangladeshis and Pakistanis barred from crossing the Greece-Macedonia border are protesting against a policy of prioritising Syrian refugees over migrants from other countries. One Iranian man declared a hunger strike and had his lips sewn together with nylon in front of lines of Macedonian riot police.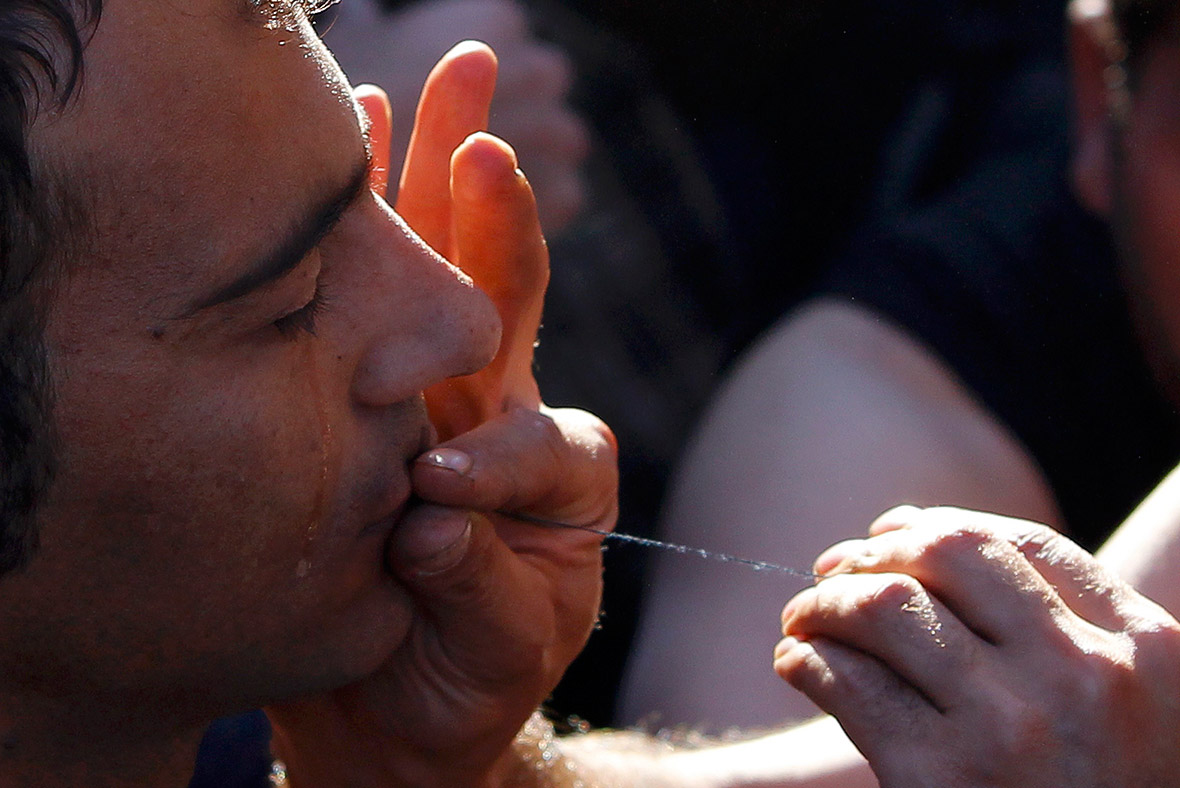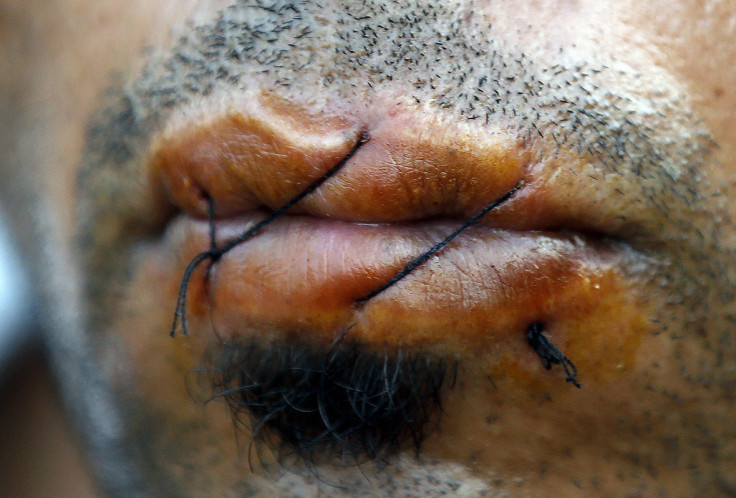 Another Iranian man threatened to cut his wrists with a razor if not allowed into Macedonia. Police intervened to disarm him, but, in the scuffle, he cut his face.
A group of Bangladeshis stripped to the waist with slogans written on their chests in red paint. "Shoot us, we never go back," read one. "Shoot us or save us," read another.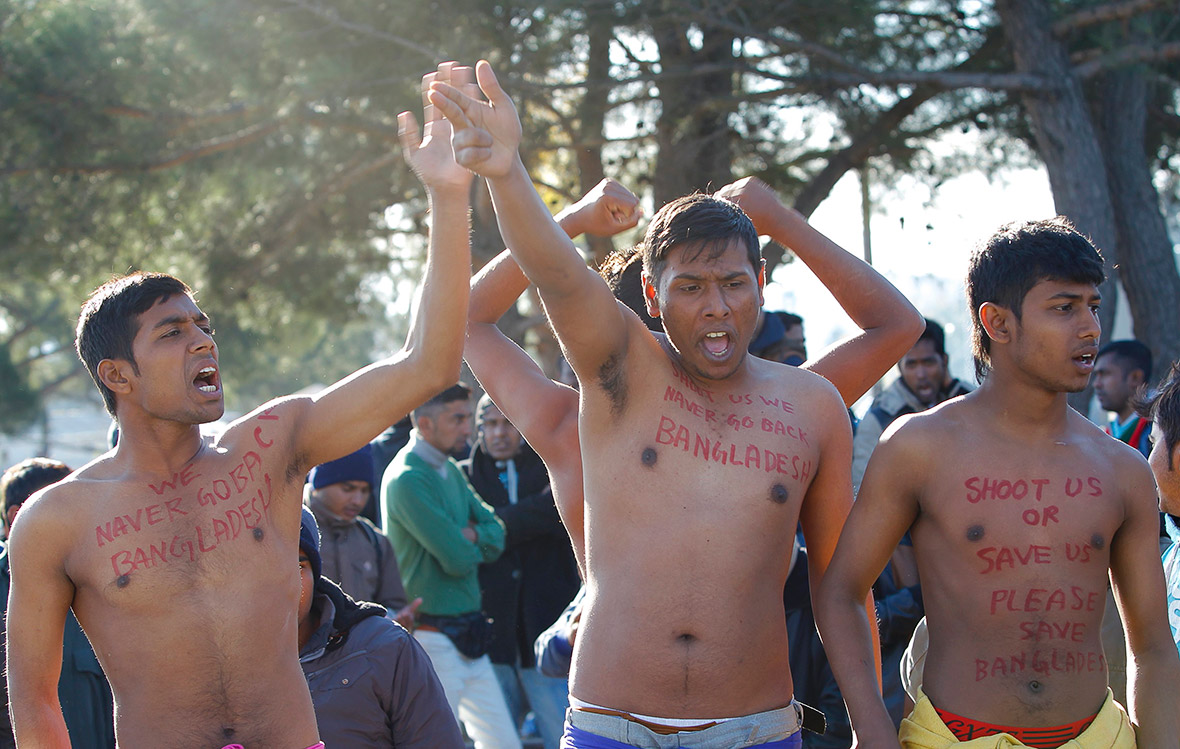 Conditions for the hundreds of people stuck on Balkan borders worsened as temperatures drop and a first smattering of snow fell.
Several European countries, including EU members Slovenia and Croatia and non-members Serbia and Macedonia, have declared they will only allow "war-zone refugees" from Afghanistan, Iraq and Syria to transit through their countries on their way to central and northern Europe. This policy has left many others stranded in northern Greece, demanding to be let in and chanting slogans such as "Freedom!" and "We are not terrorists."
Rights groups have questioned the policy, warning asylum should be granted on merit, not on the basis of nationality.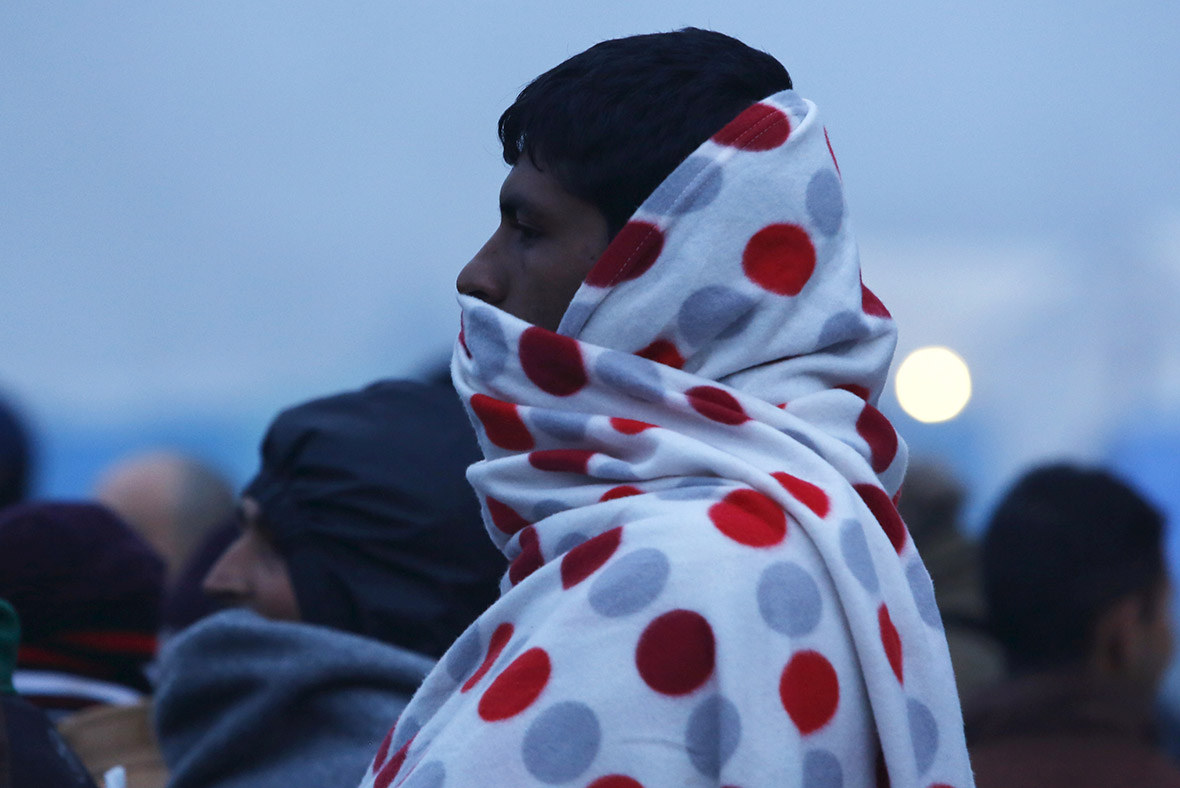 The new measure coincides with rising concerns, particularly among the political right in Europe, over the security risk of the chaotic and often unchecked flow of people into Europe in the aftermath of the attacks in Paris on 13 November by Islamist militants, in which 130 people died. It has emerged that two suicide bombers involved in the attacks may have taken the same route, arriving by boat in Greece and then traveling north across the Balkans. Most of the attackers, however, were citizens of France or Belgium.
© Copyright IBTimes 2023. All rights reserved.