Men riding mopeds and wielding machetes reportedly robbed several people in a Manchester suburb early on Monday morning (9 October). The men, wearing masks, were said to have sped down Wilmslow Road in Fallowfield, aiming their bikes at passersby.
One victim told the Manchester Evening News that the group robbed a couple across the road before aiming their bikes at the victim and his friend. When the man ran for safety, he said he was hit by one of the bikes.
"He was waving the machete at me and using his bike as a battering ram." the man told the paper, adding that he suffered a cut to his hand from the nine inch machete. The man added that police had said it was the fourth such attack that night.
In a statement to IBTimes UK, Greater Manchester Police (GMP) said they had received a report of the robbery.
"Four men on black mopeds have approached a group of people near to the Total Garage." the statement said.
"They threatened them with a knife and stole a number of phones... Enquiries are ongoing and police are carrying out extra patrols in the area."
Last week, authorities put out an appeal for information over another robbery committed by thieves armed with machetes in the Greater Manchester area. At 12.10am on 2 October, two suspects entered The Botanist on School Lane in Didsbury.
Police said one suspect demanded money in the restaurant's office while the other held up staff with a wheel nut wrench before both fled in a red Citroen C3 that had been reported stolen in late September. No-one was injured in the attack, but one member of staff was checked by paramedics for shock.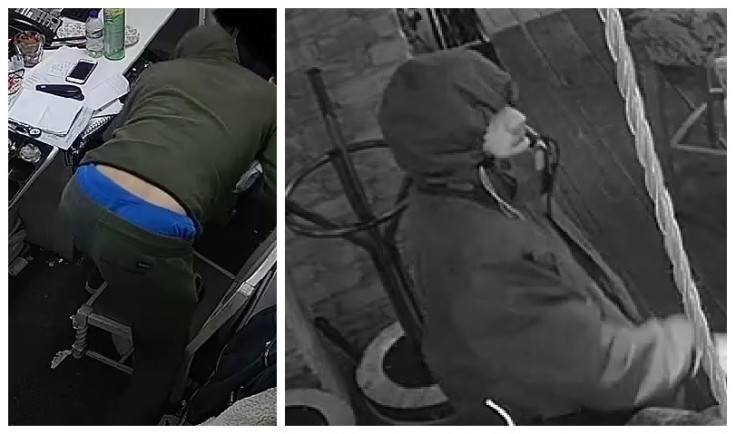 "This was a shocking attack, which has left the employees extremely shaken as the violent men showed no regard for them," Detective Constable Steve Lowton said.
"I understand this will cause concern in the community and because of this officers will be patrolling in the area. Please feel free to approach them with any concerns you may have."
Police released CCTV images of the two men and asked anyone who recognised them or may have witnessed the robbery to come forward.
Anyone with information should call 101 and quote incident number 21 of 2 October for The Botanist robbery or incident number 106 of 9 October for the Wilmslow Road robbery.